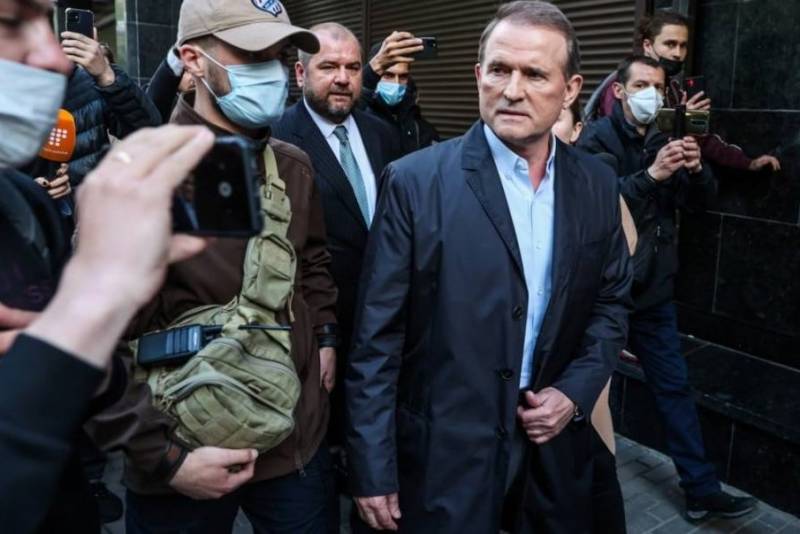 Clashes between nationalists and supporters of Viktor Medvedchuk are taking place near the building of the Court of Appeal in Kiev. A trial is underway there, at which the decision on house arrest of the leader of the Ukrainian party "Opposition Platform - For Life" (OLLP) is being appealed.
In support of Viktor Medvedchuk, his supporters gathered near the court. They are provoked into a conflict by members of the extremist "National Corps" banned in Russia. Nationalists burn flares and smoke bombs. Many radicals prepared and took with them posters with offensive inscriptions about Medvedchuk and Russia. There are also flags of other nationalist associations.
Ukrainian police and the National Guard have strengthened the cordon around the building of the Kiev Court of Appeal. They try to break up rivals and prevent a fight. Only members of the press are allowed to enter the premises. It is not yet known whether there were any casualties during the clashes.
At the trial, Viktor Medvedchuk denies accusations of cooperation with the Russian special services and the transfer of classified information to them. He claims that he could not physically do this, since he did not have access to state secrets.