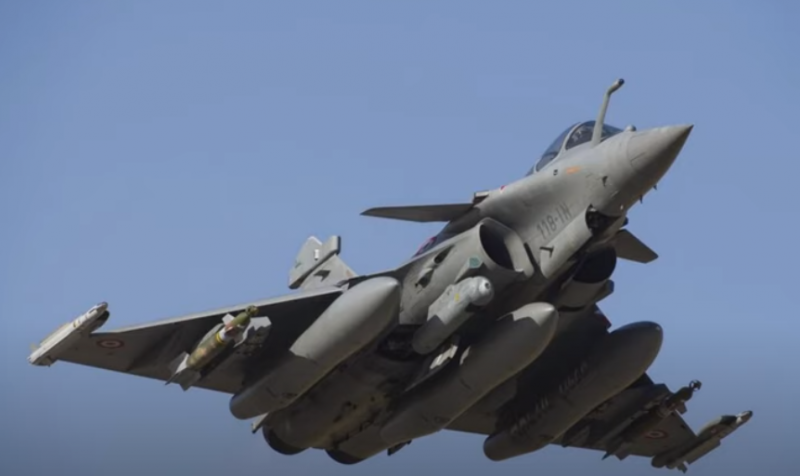 The protracted Croatian tender for new fighters has finally come to its logical conclusion, Zagreb has decided on the replacement of the Soviet MiG-21 bis fighters. According to local media reports, the choice of the Croats fell on the French Dassault Rafale fighters.
The Croatian government declared France the winner of the tender for the supply of fighters for the republic's air force and intends to enter into pre-contract negotiations with the French. In the final round, France with Dassault Rafale fighters overtook the USA with F-16V Block 70/72 fighters.
According to preliminary information, the Croats want to buy 12 Rafale fighters from the French Air Force. All aircraft must be modified to F3R standard and not older than 10 years. If the contract is signed, the fighters will be delivered in 2024 and 2025.
The cost of the contract, which, in addition to the aircraft themselves, will include training, weapons and various equipment, "just under $ 1 billion."
Recall that Croatia announced the first tender for the replacement of the Soviet-made MiG-21 bis in 2017. As a result, Israel won in 2018, offering for $ 500 million to supply 12 F-16 Barak fighters from the Air Force, two simulators and pilot training services. However, the deal was blocked by the United States, which also participated in the tender for the new F-16V Block 70/72 fighters).
After that, a second tender was announced and by November last year, the United States (F-16V Block 70/72 new construction), Israel (modernized F-16C / D Block 30 out of stock), France (Rafale F3R out of stock) and Sweden (JAS-39C / D Gripen new build). The Americans and the French reached the final, but the latter were more fortunate and now the Croats are planning to fly on the Dassault Rafale.