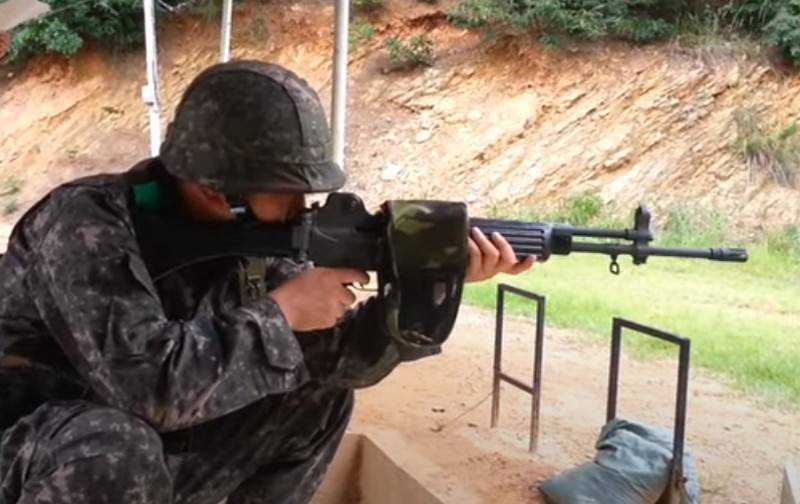 Main shooting
weapon
The Korean Army is a hybrid mixture of the AK-47 assault rifle with the M16 rifle, combining a number of the positive features of both weapons on one platform.
Since the end of the Korean War, Seoul has been completely dependent on American weapons. Some of them can be produced independently, in particular, the M16 rifle. However, the Colt license allowed only millions of barrels to be fired, and much more was required. In this regard, its own small arms were created.
The main South Korean rifle is essentially a hybrid of the AK-47 with the M16.
- writes the Vietnamese edition of Soha, describing the emergence of K2.
This rifle was created by Daewoo. From the Soviet model AK-47 she inherited long-stroke pistons (the piston is mechanically fixed on the bolt group and moves throughout the entire working cycle), which are highly reliable in operation at extreme temperatures and in almost any environmental conditions.
On the other hand, the rifle retains the same firing mode selection mechanism as that of its American counterpart: semi-automatic, automatic and three-shot burst. The K2 stock clearly mimics the M16, but is foldable, giving the weapon a compact size that the rather long M16 lacks. Therefore, it is better suited to certain types of troops, such as paratroopers and tankers.