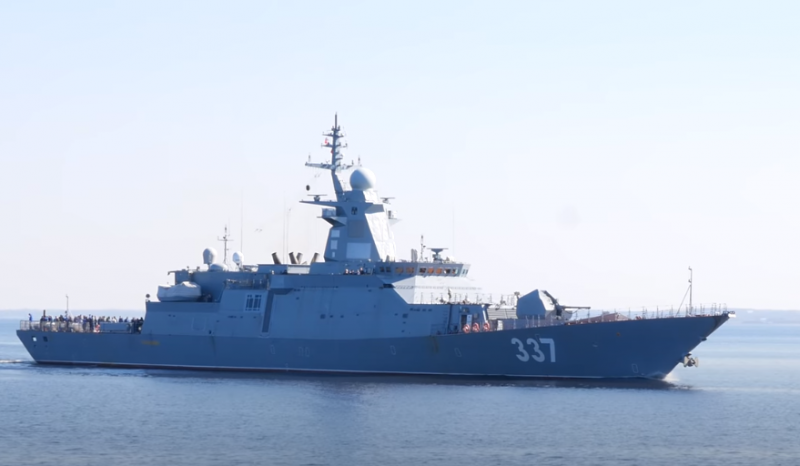 At the Amur shipyard, in the near future, the laying of two corvettes of projects 20380 and 20385 for the Pacific
fleet
... This was announced by the commander of the Pacific Fleet, Admiral Sergei Avakyants.
According to the admiral, the first at the Amur Shipyard will be the frigates "Grozny" of project 20380 and "Buiny" of project 20385. In total, the enterprise will have to build four corvettes of project 20380 and two projects of 20385. All of them should become part of the Pacific Fleet in the period from 2024 to 2028 year. The contract for the construction of the ships was signed last year.
At present, four MRKs of project 22800 "Karakurt" for the Pacific Fleet are being completed at the Amur Shipyard, and two more are to be built at the "Vostochnaya Verf" in Vladivostok. The last RTO of the Amur series should be commissioned in 2025.
Also, in the near future, the Pacific Fleet will be replenished with a corvette of project 20385 "Gremyashchiy" and two diesel-electric submarines of project 636.3 "Petropavlovsk-Kamchatsky" and "Volkhov", which are preparing for an inter-fleet passage from the Baltic to Kamchatka. Submarines under the cover of a corvette will go along the southern route through the Mediterranean Sea - the Suez Canal and the Indian Ocean.
In the future, the Pacific Fleet will be replenished with corvettes of project 20380 and 20385, frigates of project 22350, MRK of project 22800, series of diesel-electric submarines "Varshavyanka", APRKSN "Borey-A", multipurpose nuclear submarines "Yasen-M".