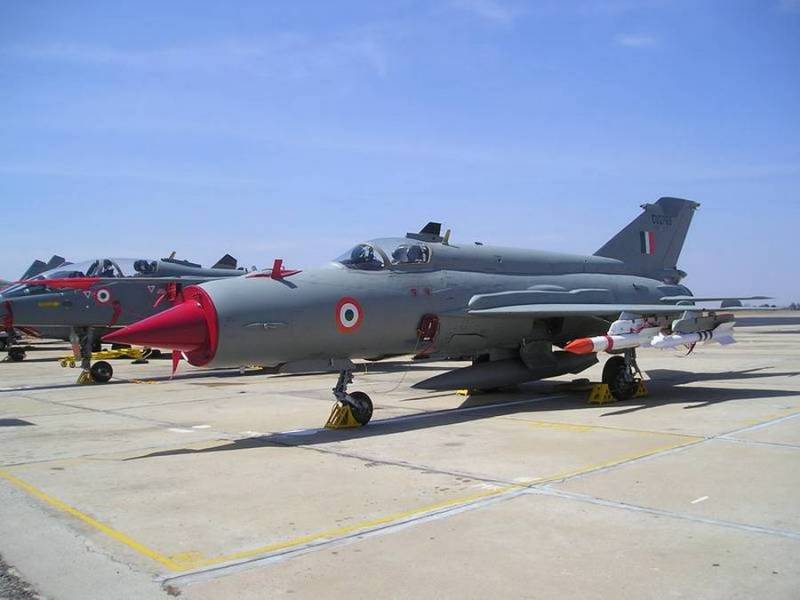 The Indian Air Force has lost another combat aircraft. Reportedly, on Thursday, May 20, a MiG-21 fighter crashed.
According to the latest reports, the pilot died.
The Indian Ministry of Defense has confirmed the loss of the fighter. The press service of the country's Air Force on its Twitter page posted an official statement on this matter, expressing condolences to the family of the deceased.
According to reports, the MiG-21 "Bizon" fighter crashed in the state of Punjab during a scheduled training flight. Fighter pilot Squadron Commander Abhinav Choudhary was fatally injured and killed. At the same time, there is no information whether he was catapulted or not. The Indian Ministry of Defense did not provide more detailed information on the incident.
At the moment, the causes of the disaster are not known, a special commission has been appointed to clarify all the circumstances of the incident.
According to Indian media reports, this is the third disaster of the MiG-21 of the Indian Air Force since the beginning of this year, with two of them resulting in the death of the pilots.
In 2019, the IAF (Indian Air Force) command announced the need to replace the entire fleet of MiG-21s in service. At that time, the country's air force consisted of six squadrons of these fighters. Five years were allotted for the withdrawal of the MiG-21 from combat strength, i.e. by 2024, the IAF should completely get rid of the Soviet aircraft.