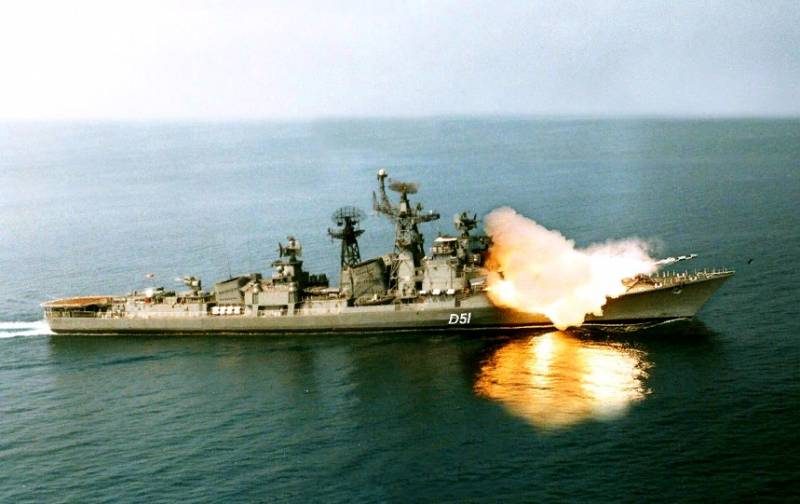 Indian Navy destroyer Rajput served 41 years. It was put into operation on May 4, 1980 in the Georgian port of Poti.
Information about this appeared in the India Today magazine.
The publication reports that on May 21, after 41 years of service, the first Indian destroyer INS Rajput, created in the USSR, will be decommissioned. Due to the pandemic, the decommissioning ceremony, which will take place at the Visakhapatnam naval shipyard, will be modest. Today, in the presence of sailors and officers, in compliance with all quarantine precautions at sunset, the naval flag and the commissioning pennant will be lowered.
Over the years of her service, this Soviet-built ship took part in several military operations to ensure the security of India, as well as in numerous international exercises.
INS Rajput is a 61-ME class lead destroyer built in the Soviet Union. It was created at the 61 Communards shipyard in Nikolaev, which today belongs to Ukraine. The ship was laid down on September 11, 1976 as a BOD (large anti-submarine) and was first launched on September 17, 1977. Initially it was named "Reliable", then it was renamed INS Rajput and transferred to the Indians. For 41 years of operation, the destroyer replaced 31 commanders (captains). In the NATO classification it is designated as "Kashin-II class"