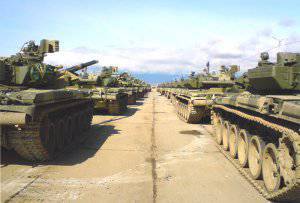 Tests of the new set of the Unified Command and Control System at the tactical level (ESU TZ) will begin on Tuesday at the test site in Alabino near Moscow, said a spokesman for the Office of the Press Service and Information of the Russian Defense Ministry for the Ground Forces.
"During the exercise, for the first time, the ability of this set to ensure the work of the command and control units during the combined arms battle from the control points equipped with it will be tested," the report said. The organizers included in the program of the exercise the construction and management of a motorized rifle brigade with the use of new technical means.
The fifth separate Taman motorized rifle brigade of the Western Military District will participate in the tests. According to the results of the exercise, it is planned to develop proposals and recommendations to the statutes of the troops for the combat use of automation equipment. The exercise will last until October 23. It will involve Mi-24 helicopters and Su-25 airplanes. During the tests, the next stage of testing of domestic unmanned vehicles will be held.