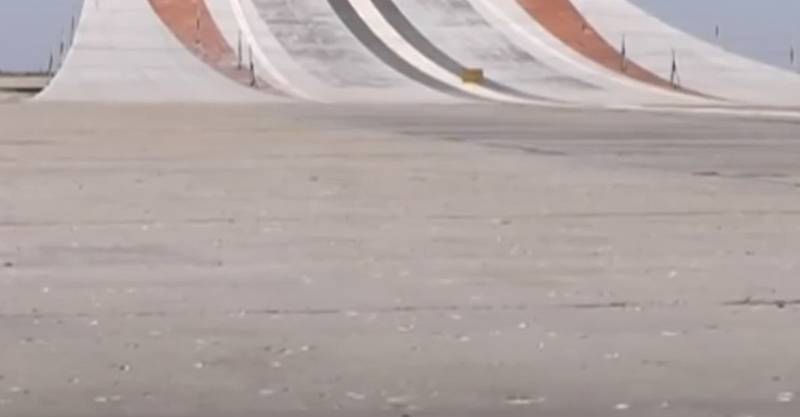 It became known that the defense department of the Russian Federation signed a contract with one of the domestic enterprises included in the United Shipbuilding Corporation (United Shipbuilding Corporation) for the repair and modernization of the ground test complex for the deck
aviation
... We are talking about the NITKA complex, which is located in the city of Saki (Republic of Crimea).
It should be noted that reports on the possible signing of a contract for the repair and modernization of the Crimean training complex were reported last year. At the same time, specific dates were also named - May 2021. Now it is clear that these dates have been met.
According to
TASS
, the complex for training fighters, which are part of the aircraft carrier's wing, will be repaired and modernized for 0,5 billion rubles.
THREAD in the city of Saki is actually an exact copy of the deck of the only aircraft carrier of the Russian Navy at the moment, "Admiral Kuznetsov". At the same time, as you know, the aircraft-carrying cruiser of the Russian
fleet
... Its renovation is scheduled to be completed in 2022. Recall that the "Admiral Kuznetsov" received serious damage during the already begun modernization work. This happened when the floating dock was flooded as a result, allegedly, of power outages as a result of bad weather.
It should be noted that there are two NITKA complexes in Russia. The second is located in the city of Yeysk, Krasnodar Territory.
NITKA in Crimea became part of the Russian military-technical infrastructure in March 2014, after the reunification of Crimea with the Russian Federation. The runway of the complex has a length of 290 m. It is equipped with a springboard with a "lift-off" angle of a certain value.