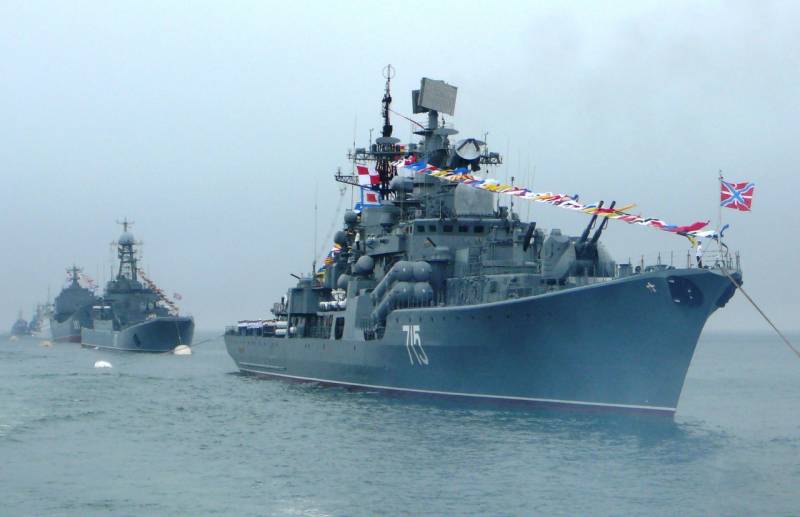 May 21 in Russia celebrates Pacific Day
fleet
... This holiday was established in 1996 by order of the commander-in-chief of the Russian Navy "On the introduction of annual holidays and professional days in the specialty."
His
history
The Pacific Fleet has been leading since 1731 since the creation of the Okhotsk Flotilla, whose task was to protect the Far Eastern territories of the Russian Empire, its sea routes and industries. By decree of the tsarist Senate, the Okhotsk naval port was also established for basing the flotilla, which became the first permanent naval unit of Russia in the Far East.
In 1850, the flotilla was already based in the city of Petropavlovsk (Petropavlovsk-Kamchatsky), and in 1871 it was relocated to Vladivostok. In 1894, the Mediterranean squadron was transferred to the Far East, some of whose ships were included in the 1st Pacific, as well as the Vladivostok squadron.
During the First World War (1914-1918), some of the ships of the flotilla were transferred to other fleets, and the revolution and civil war practically destroyed its remnants. Only in 1922, the revival began and the Vladivostok detachment of special-purpose ships of the Pacific Ocean was created, which became part of the Red Fleet in the Far East (Naval Forces).
In 1926, the Naval Forces were disbanded, and the Vladivostok detachment of ships was included in the border guard. In 1932, the Naval Forces of the Far East were again formed, and in 1935 they were renamed and received their current name - the Pacific Fleet.
During the Great Patriotic War, part of the ships and submarines were transferred to the Northern Fleet, and more than 140 thousand Pacific sailors fought on all fronts of the Second World War. At the final stage of the war, the Pacific Fleet ships took part in hostilities against the ally of Nazi Germany - Japan.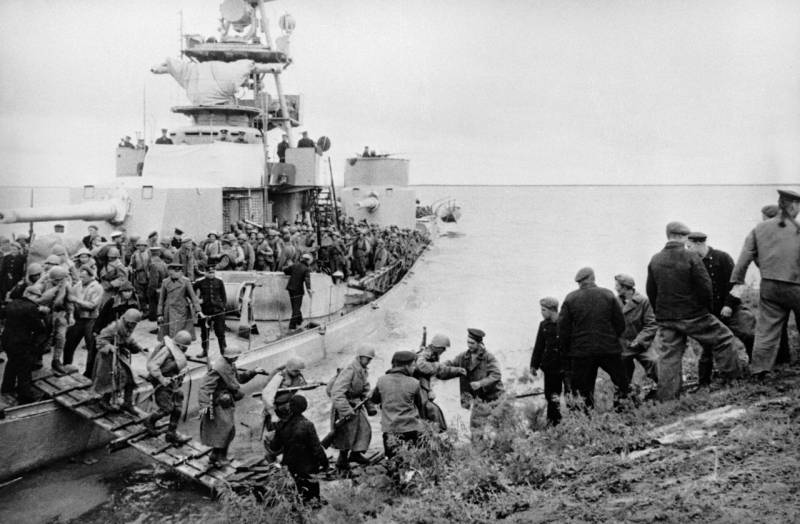 More than 30 thousand sailors and officers of the Pacific Fleet were awarded orders and medals for courage and heroism displayed during the Great Patriotic War, 43 people became Heroes of the Soviet Union. For military merits 19 ships, units and formations of the Pacific Fleet were awarded the honorary title of Guards, 16 were awarded orders, 13 received honorary titles.
After the Second World War, the Pacific Fleet was divided into two - the 5th Navy (the main base is Vladivostok) and the 7th Navy (the main base is Sovetskaya Gavan) and existed in this form until 1953. In 1965, the Pacific Fleet was awarded the Order of the Red Banner.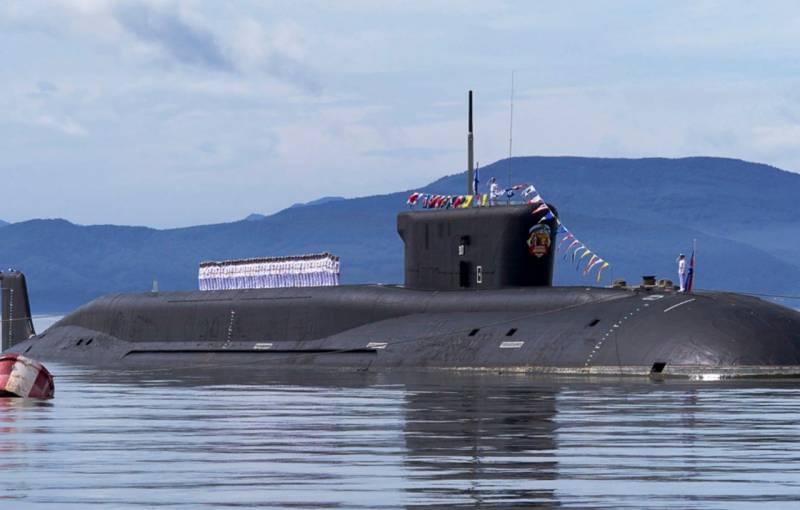 At present, the Pacific Fleet is an operational-strategic formation that is part of the Russian Navy. He provides protection for Russia in the Asia-Pacific region. The fleet, in addition to surface ships and submarines, includes naval
aviation
, infantry, armored and anti-aircraft units, auxiliary units serving to protect the Russian borders.
Voennoye Obozreniye congratulates all active sailors, as well as veterans of the Pacific Fleet, on the holiday!