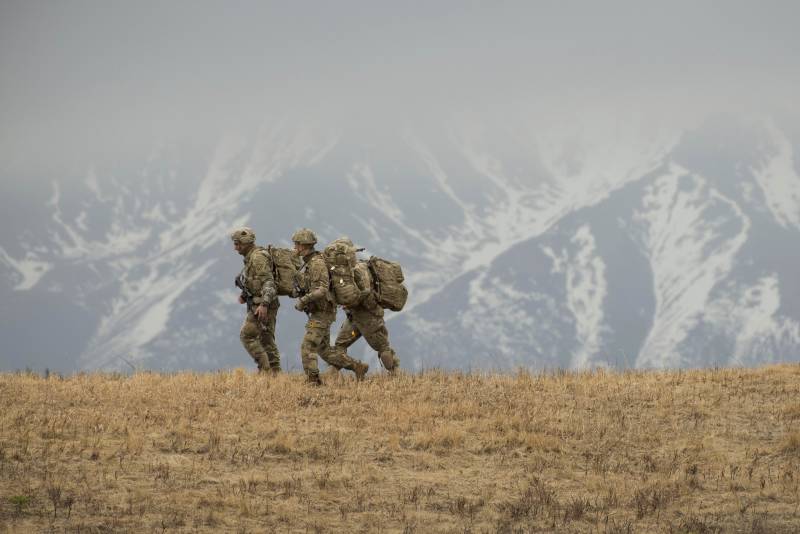 In recent years, the Pentagon has been actively implementing the concept of network-centric warfare, in which the troops must behave as a single unit due to the close connection between the units scattered on the battlefield.
According to the columnist Christopher Dougherty, Russia and China are trying to turn into disadvantages the advantages of the American army, which were obtained as a result of the formation of a common information field, by means of a destructive effect on it.
This path is quite justified
- the author believes, expressing on the pages of Defense News his opinion on the effectiveness of the interference of opponents in the communications of American troops.
However, the Pentagon does not intend to abandon the network-centric doctrine and is going to move to a new level of its development, which involves the creation of a comprehensive "network of networks" with support for artificial intelligence and cloud storage. As expected, hyperlinks will be able to give access to any information from any theater of war to any soldier.
Given the intentions of the US military, Dougherty calls for consideration of the possible destructive impact on the hypergrid of Russia and China, which have spent decades developing means of influencing the information and command systems of the United States in space, cyberspace and the electromagnetic spectrum:
The restoration of the information dominance of US forces in the post-Cold War era is a chimera.
In his words, the imitations carried out by the American military confirmed the disastrous consequences of the enemy's interference in a single information field. The enemy managed to break the connection between the forces scattered on the battlefield.
Instead of fighting together, scattered American units fought alone and, without access to outside support, often suffered defeat alone.
- the author sums up the results of simulated attacks on the communications systems of the US troops.
How the developer sees the work of the hypernet: