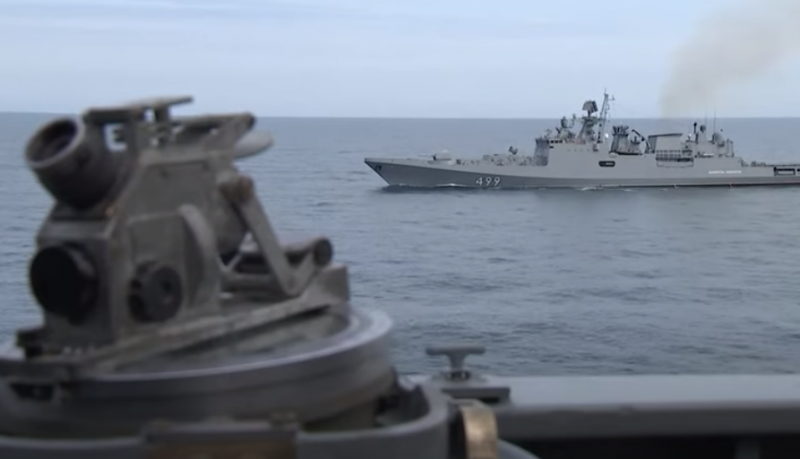 The US Navy is three times the size of the Russian Naval
fleet
, but Russia can compete against the US and NATO in the Black Sea. This is the conclusion reached by the author of an article for the American magazine The National Interest, Chris Osborne.
The Russian fleet is much smaller than the American and NATO fleet, but in the Black Sea it is able to withstand the ships of the alliance, the author writes. Recently, Russia has been "openly and persistently" expanding its presence in the Black Sea region, building up its forces by introducing new ships into the fleet.
Compared to modern and huge American ships, small ships under construction by Russia, at first glance, do not pose a danger, but this is a delusion. Russian ships are a threat if you know what they are armed with. And if you believe the Russian media, Osborne notes, Russia is completing tests of hypersonic missiles that will be put into service with the frigates of the Russian fleet.
According to the author, the Russian Navy does not have large ships and aircraft carriers, but there are 64 modern submarines, 85 corvettes and 55 patrol boats capable of creating a serious threat in the Black Sea for US and NATO ships capable of entering there, since aircraft carriers and other large ships The US Navy cannot enter the waters of this sea.
Summing up, Osborne writes that the Russian fleet is more suitable for coastal defense, posing a threat to NATO ships that have entered the Black Sea, but otherwise the American fleet is stronger.