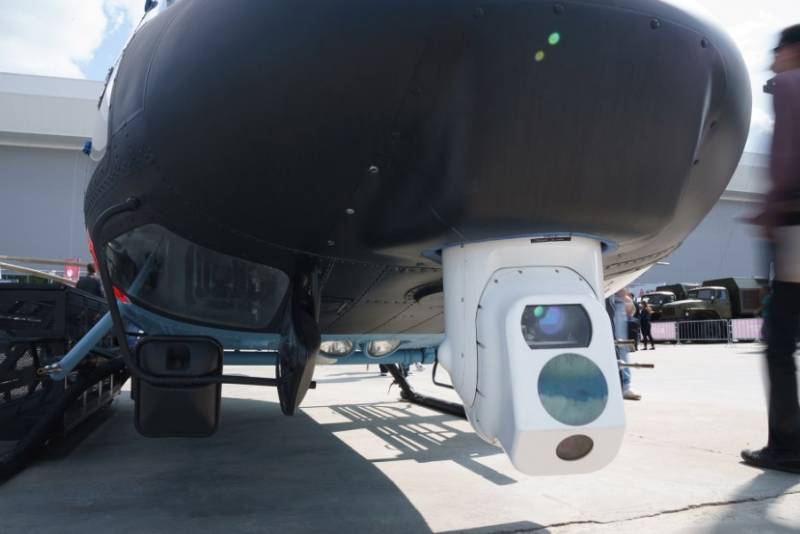 At the International Helicopter Industry Exhibition HeliRussia 2021, held in Moscow, optical surveillance systems for civil
aviation
SON-820 and SON-832. With their help, you can carry out survey and search work.
This was announced today by the press service of the Shvabe holding, which developed this equipment.
With the help of the systems presented by this Russian manufacturer, it is possible to obtain detailed images of terrain areas and various objects, identify technical devices, and recognize individuals or groups.
These gyro-stabilized optoelectronic systems include an optoelectronic device with thermal imaging and television channels, as well as an operator's console with a joystick and a video monitor.
The products operate XNUMX/XNUMX and are versatile.
- said the director of the company for state defense orders Igor Novikov.
He also noted that this equipment can be used not only in aviation, but also suitable for installation on land or sea carriers.
The press service of the company said that the developments demonstrated at the exhibition will also be presented at the MAKS-2021 international air show, which will be held in July this year in Zhukovsky.
An exposition dedicated to the achievements of the helicopter industry is held from 20 to 22 May in Moscow at the Crocus Expo exhibition center. Both Russian and foreign manufacturers participate in it.