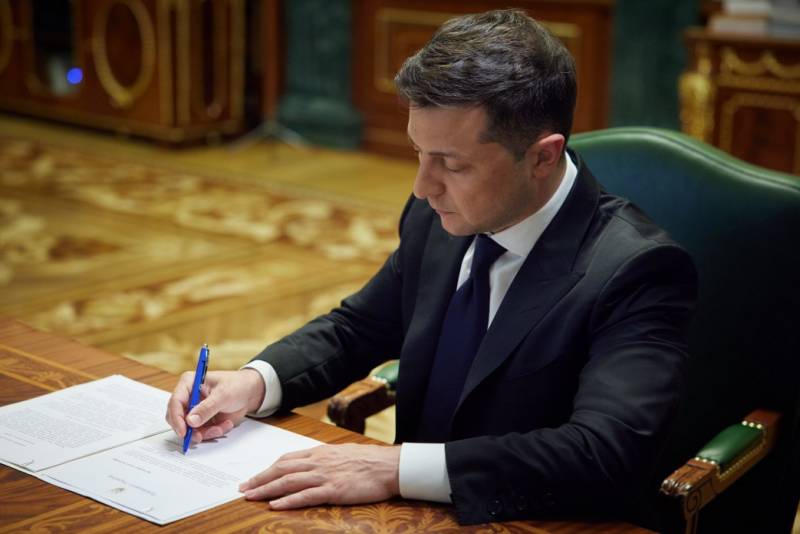 Today, the Ukrainian president made a number of eye-catching statements. Among them is the statement that he is going to hold a referendum in the country.
If you believe Zelensky, then he is going to submit to a national referendum the issue of the situation in Donbass. The President of Ukraine expressed confidence that "after a while" the question on the Donbass theme will be presented "to the people's judgment." At the same time, Mr. Zelensky did not specify either the exact time after which the plebiscite in Ukraine will take place, or what questions will be proposed during it.
The head of the Ukrainian state noted that the referendums in Ukraine are "wary" and added that a bill on local referendums will soon be submitted to the Verkhovna Rada. This, as noted, is one of the steps to decentralize power in Ukraine. If the bill is passed in the Rada, then the regions of Ukraine will be able to submit to local referendums issues that are of greater concern to them.
Zelensky:
The format can be suggested by the people. And I, as president, can only technically do my job. I myself would be very careful about referendums. But on the ground, people know better about their problems. Therefore, the bill on local referendums will be considered, and this is decentralization.
The radicals have already responded to Zelensky's initiative. It is noted that Ukraine "should remain a unitary state, and referendums should only be national, but not regional." In Ukraine, they fear that after the adoption of the law on regional referendums in the Ukrainian regions, they will begin to "move away from Kiev."
It remains to be seen whether Zelensky will keep his word about holding a full-fledged referendum on the situation in Donbas and whether he will turn the plebiscite into an outright farce.