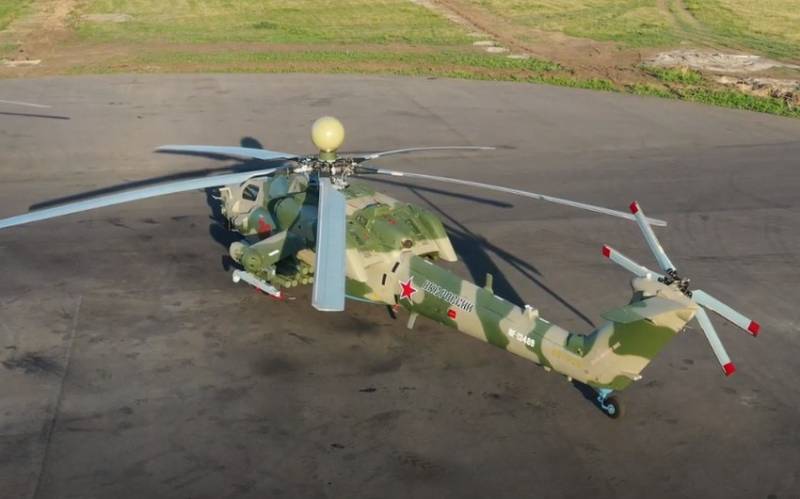 The Defense Ministry will receive a batch of modernized serial Mi-28NM Night Hunter helicopters. The delivery of attack helicopters will take place before the end of this year.
The Russian military department will begin to receive the modernized Mi-28NM, a batch of helicopters is already being manufactured at the defense industry enterprises. Work is proceeding according to schedule under the contract signed by the Ministry of Defense and Russian Helicopters in 2019 for the supply of 98 modernized Mi-28NM.
According to the source quoted by
RIA News
, this year from four to six serial Mi-28NM helicopters will be handed over to the military. The first two serial Mi-28NMs from the pilot batch were handed over to the military at the end of last year.
The Mi-28NM is a highly efficient all-weather attack helicopter of a new generation, designed to perform a wide range of missions. The machine was created taking into account the combat experience of using a helicopter in Syria. The Mi-28NM onboard radar equipment includes an innovative helmet-mounted target designation and indication system. The vehicle is equipped with a new radar station H025, which allows for all-round visibility, as well as a new electronic warfare system. The Mi-28NM is equipped with a second control kit.
The helicopter received a Russian-made VK-2500P engine, new rotor blades and new weapons unified with the Ka-52.