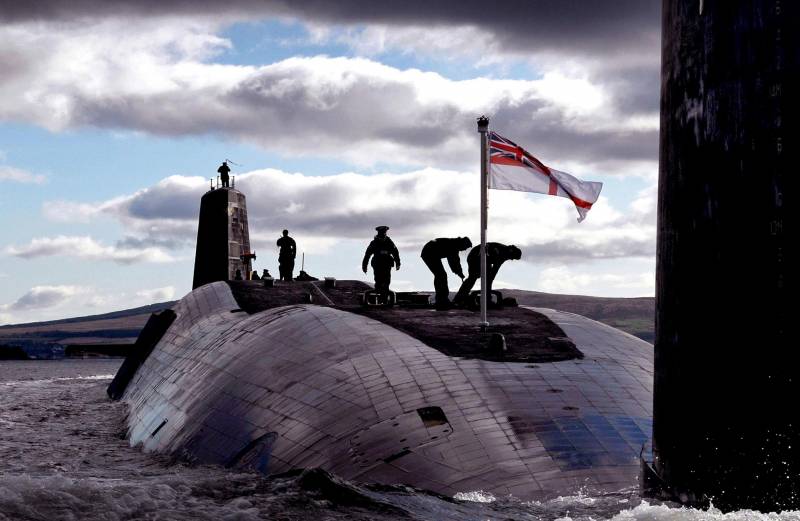 In March, the UK took many military experts by surprise by announcing an intention to increase its nuclear stockpile.
weapons
from 225 to 260 warheads. However, London has already resorted to strengthening the potential of nuclear weapons, which was caused by the significant progress made by the enemy in the field of missile defense.
Doing Without US Nuclear Weapons
This opinion is expressed in the western edition of ASPI Strategist. As indicated, the size of the British nuclear forces has been determined for many years by considerations of the minimum size of a deterrent. The Soviet Union's creation of a missile defense system around the capital prompted London in the 1970s to improve the penetration capacity of the then Polaris ICBMs under the Chevaline program, giving the missile the ability to "penetrate Moscow's missile defense".
The UK and its allies have historically been concerned that the US might not want to use nuclear forces to protect its partners, and felt it necessary to have a "second decision-making center" in which their own weapons could be used in times of emergency.
- explained in the Western press.
Currently, the British government says that the decision to expand the arsenals of nuclear weapons is caused by the deterioration of the strategic landscape and technological threats. Observers say Russia has been rebuilding its nuclear forces since 2007 and investing in new technologies such as nuclear submarine drones and hypersonic missiles. China is building up its nuclear capabilities, and its current hostility towards Taiwan increases the risk of a Sino-US confrontation.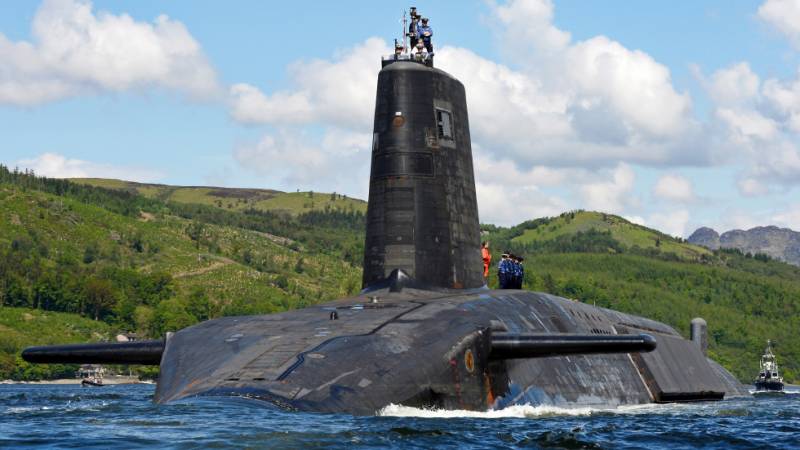 SSBN Vanguard - the backbone of the British nuclear forces
Progress in Russian missile defense is to blame
It came as a surprise to some that improvements in the Russian missile defense system played a key role in the UK's decision
- noted in the ASPI Strategist, calling the need to create a threat to Moscow as the main goal of London building up its nuclear forces
At the same time, it is indicated that "Western intelligence is tracking the comprehensive modernization of the Russian missile defense system around Moscow and neighboring regions." The data on its strengthening "influenced the strategic thinking of Great Britain."
As explained, the path to strengthening both Russian and American defense systems was opened by the collapse in 2002 of the ABM Treaty. In 2018, Russian President Vladimir Putin explained that following the US withdrawal from the agreement, the Russians have worked hard to develop promising new weapons systems.
With minimal deterrent, Britain is sensitive to the development by the Russians or the Chinese of offensive or defensive nuclear systems that could undermine its strategic position. Fears that arose 40 years ago are now [again] becoming a reality
- the conclusion is made in the western edition.
Not so long ago, an article was published in the Western press in which the author stated that Moscow is the most suitable city in the world where one can "survive a nuclear war."