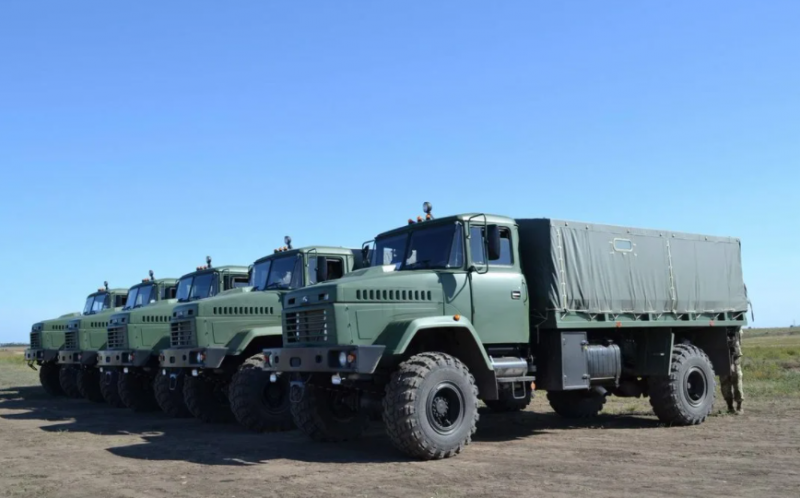 The Ukrainian "AvtoKrAZ", which has recently been experiencing problems with the supply of cars to the Armed Forces of Ukraine, has received a contract with the American army. This was reported by the press service of the enterprise.
As stated on the official website, the company received a contract for the supply of "KrAZ heavy-duty vehicles". In addition to the vehicles themselves, AvtoKrAZ will also supply spare parts for its equipment. The signed agreement implies the supply of 4x4 vehicles of all types, i.e. onboard, tank trucks, tractors. The contract is for three years, other details of the contract are not provided.
The customer was the US Department of Defense contractor "US21 Inc.", the equipment will be supplied for the needs of the US Army Contracting Command.
According to ArmyRecognition, the contract concluded with a Ukrainian company that produces automotive equipment is quite unexpected. The publication assumes that this contract is aimed at supporting Ukraine "against the background of Russian aggression", and the purchased equipment is not intended for the US Army. Ukrainian cars will be transferred to the allies and partners of the Americans for use, for example, in UN peacekeeping missions, etc.
AvtoKrAZ itself has already stated that the signed contract is proof that the company is a "leading world manufacturer" of heavy equipment.
It should be noted that the Ministry of Defense of Ukraine has previously put forward many claims to AvtoKrAZ for disruptions in the timing of deliveries of equipment and its reliability. Due to the actual bankruptcy of KrAZ, the Armed Forces of Ukraine decided to partially switch to the Czech Tatra.