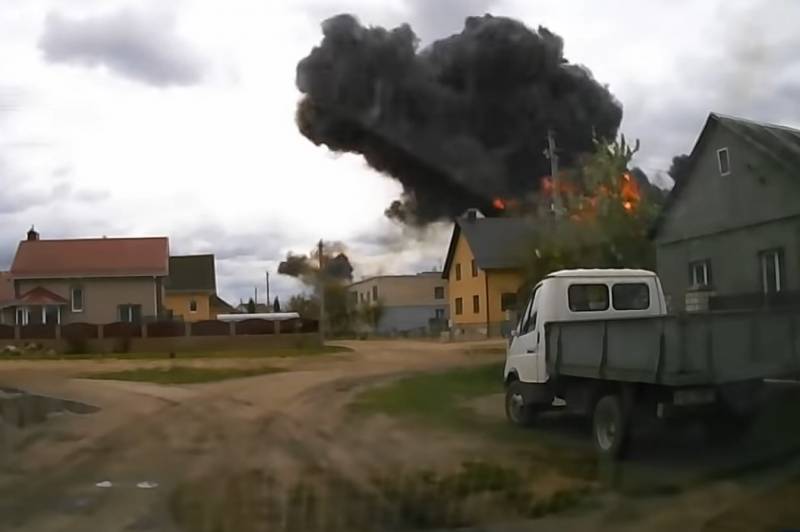 In the Belarusian city of Baranovichi, a plane crash occurred, as a result of which two military pilots were killed. The fall of the Yak-130 plane in Belarus was captured on video recorded by a DVR camera.
The author of the post shared it with the local news portal Intex-press.
The very place of the plane's collision with the ground is not visible in the video, since it is closed by houses, but the very moment of the fall is captured. A flash of flame is clearly visible, followed by thick black smoke.
The tragedy itself happened yesterday in the afternoon in the Eastern microdistrict of Baranovichi on Rosa Luxemburg Street. During the flight over the city, the pilots allegedly encountered a technical problem that subsequently led to the plane crash. They managed to avoid the car falling on residential buildings. Yak-130 collided with the ground 15 meters from a two-story brick building. Rubble sliced ​​through the facade of the house. There are no casualties on the ground, but both pilots were killed during the ejection.
Yak-130 belonged to the Lida assault brigade. It was commanded by Major Andrey Nichiporchik and Lieutenant Nikita Kukonenko. The dead pilots served in the combat training squadron of the 116th assault airbase of the Belarusian Air Force.