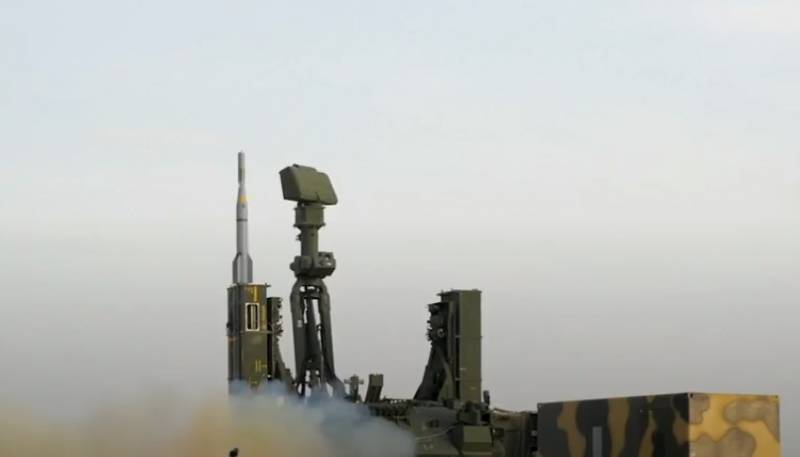 HİSAR, created by the efforts of the Turkish defense companies ASELSAN and ROKETSAN, is the first national anti-aircraft missile system. Gradually, this air defense system is being finalized, gaining new combat capabilities.
Another success in this direction was reported by the Turkish edition of Defense Turkey:
Outstanding achievement of HİSAR A +. The system successfully destroyed a high-speed aircraft-type target during tests at increased altitude and flight range.
HİSAR A + is an autonomous modification of the base air defense system. The self-propelled complex is capable of independently working on targets, since it is equipped with its own fire control system. As noted, the autonomously operating HISAR A + will provide air defense of the armored units of the Turkish army, protecting them 360 ° from enemy aircraft and helicopters, missiles and UAVs [apparently, shooting in motion is impossible].
As indicated, after detecting threats to armored formations, targets are tracked by 3D radar, and a highly maneuverable missile developed by TÜBİTAK SAGE is designed to hit them. The simultaneous launch of 4 missiles at 4 objects is possible.
The system is located on an armored tracked vehicle and consists of a radar, electro-optical target detection sensors, a command control unit, an OMS, communication equipment and a missile launcher. It is possible to work on introductions from higher levels of command and control.
This system will seriously enhance the combat power of the air defense.
- the developer believes.
At present, Turkey's military air defense can hardly be called a reliable shield of army orders. It is represented by the American Stinger air defense systems, which are used in both portable and mobile versions, being located on the chassis of cars and armored personnel carriers. Therefore, the cover of units with the new HİSAR A + anti-aircraft complexes will be a real breakthrough for the Turkish troops. They will find themselves under much stronger protection, replacing the Stingers, which are close to their half-century anniversary.