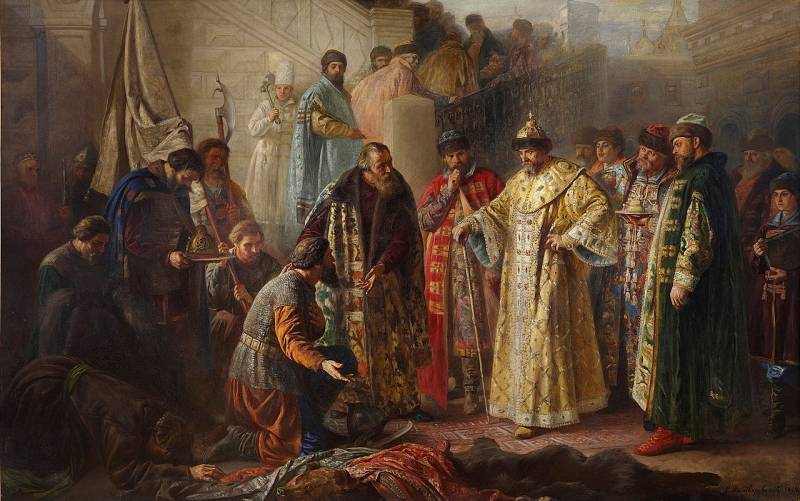 The number of publications on the network is growing, which in one way or another dispute the official
history
countries. In the arsenal of individual disputants there are certain documents, the arsenal of others is most often their own guesses, conjectures and assumptions, which in the end are passed off as the ultimate truth. In any case, there are more and more works of various kinds that fit into the provision of "alternative history".
One of the favorite areas of activity of those people who do not trust generally accepted historical "dogmas" is the topic of criticism of Karamzin's "History of the Russian State". In the story on the SNT Chairman channel, which examines the history of the "conquest" of Siberia, Karamzin is presented mainly as a writer, and his work on Russian history as, first of all, a literary work.
The author points to Karamzin's rather free approach to the description of both the Cossack campaigns in Siberia and the personality of Ermak. In particular, Karamzin's use of data from different chronicles is given, as well as additions "from himself", which are more reminiscent of a kind of lyrical digressions that are not related to specific data of historiography. One such example is how Yermak "shed tears" when he received an offer to "serve the White Tsar" and "defend Great Perm as the eastern stronghold of Christianity."
An example is also given of the strange portrait of Ermak, which resembles in its attire the Spanish conquistador.
The author of the video is somewhat ironic about the official historiography:
Wasn't Yermak cold in such attire during the conquest of Siberia?
Another video on the above-mentioned channel, where the author, to put it mildly, does not agree with the generally accepted historiographic concept of Siberia's annexation to Russia and asks a lot of questions: