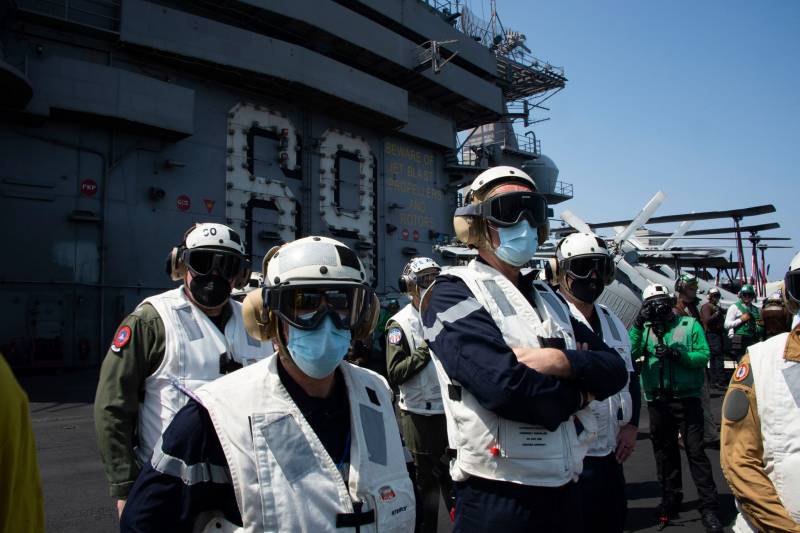 It became known about the complaints of American sailors to the command in connection with the fact that at the US naval bases there is not a sufficient number of outlets where it would be possible to purchase the necessary goods. The US Navy sailors noted that it is extremely difficult to order goods, including food, through the courier service, since deliveries are not allowed into the territory of the bases, and the checkpoints are often 2-3 km from the direct place of duty. In this regard, the servicemen of the US naval forces asked the command to "think" either over the possibility of admitting representatives of the delivery service to military bases, or over the creation of additional retail outlets on the territory of military facilities.
The command, as it turned out, decided to meet the requests of subordinates. It became known that additional stores ("micromarkets") will be opened on the territory of naval bases, in which servicemen of the Navy and civilian employees of military bases will be able to purchase certain goods.
From the comment of a spokesman for the US Navy Exchange (Household) Command:
Licensed retail outlets already exist at a number of our military bases. But sometimes the number of military personnel at these bases is so great that one small shop is simply not enough to serve everyone. We decided to expand the network of retail outlets at the bases.
It is reported that a store has been opened for one of the Pentagon-affiliated submarine chains in New London, Connecticut.
Rohanna Hatfield, spokesman for the U.S. Navy's Welfare Command:
Military personnel there often do not have full access to food and drinks even when they need them. We are solving this problem by opening a new store. Prior to that, we have already opened more than 40 stores on the territory of military bases, including in barracks and hangars where maintenance is carried out. We always select the places where the location of the outlet will be the most optimal.
The stores that open are reported to be open XNUMX hours a day and most often serve US naval personnel primarily food items, including prepared meals (burgers, salads, some hot dishes or microwave dishes), as well as drinks and convenience foods.