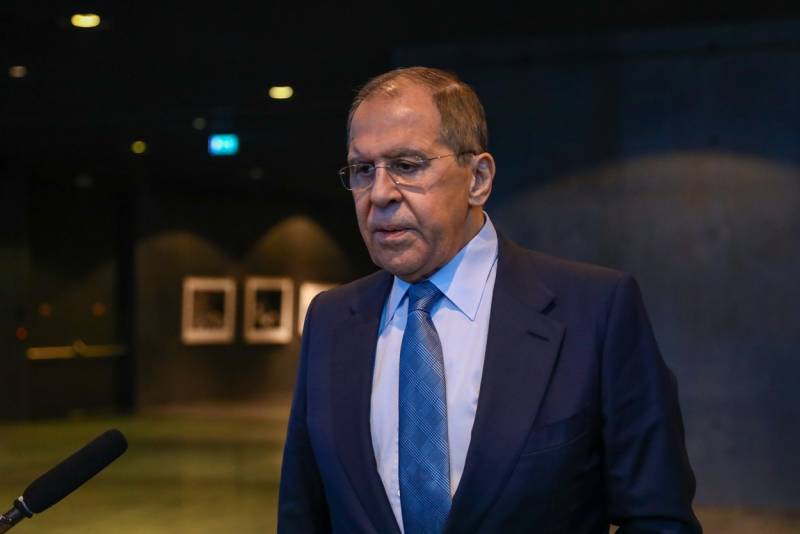 The Foreign Secretary held his first face-to-face meeting with US Secretary of State Anthony Blinken. This meeting took place in the Icelandic capital - the city of Reykjavik. The dialogue between the heads of the foreign affairs agencies of the Russian Federation and the United States continued longer than the protocol service originally planned. According to the head of the Russian Foreign Ministry, this is due to the fact that there are a lot of "blockages" in the work and it is not easy to "clean up" them.
Sergei Lavrov noted that the dialogue "seemed constructive to him."
Head of Russian diplomacy:
There is an understanding of the need to overcome the unhealthy situation that has developed in relations between Moscow and Washington in previous years.
Sergei Lavrov named a number of topics that were touched upon in his conversation with Blinken. For example, this is the topic of the diplomatic presence in the United States and Russia. Recall that the American side has repeatedly taken measures to reduce the number of Russian diplomatic staff at the embassy and consulates, in the actual appropriation of Russian diplomatic property. Russian Ambassador Anatoly Antonov left the United States a long time ago and has not yet returned to America. Not so long ago, Moscow actually sent an American ambassador to Washington "for consultations".
Sergei Lavrov:
The "vicious circle" of strikes was started by former US President Barack Obama. When he left the White House, in fact, our diplomatic property in the United States was confiscated by raider seizures, Russian diplomats and their families were expelled in an inappropriate, rude manner. We endured for a long time.
Lavrov noted that the return to the normal operation of diplomatic missions is the actual duty of the two nuclear powers, the key to strategic stability.
The head of the Russian foreign ministry said that such topics as the restoration of the deal on the Iranian nuclear program, the nuclear problem of the Korean Peninsula, and terrorism in Afghanistan were discussed.
Sergei Lavrov noted that he would report to Vladimir Putin on the results of negotiations with his American counterpart.
During a press approach to Lavrov, one of the journalists asked, "Has Russia given the go-ahead for the summit of Presidents Putin and Biden?"
Sergei Lavrov:
We are not customs to give the go-ahead.