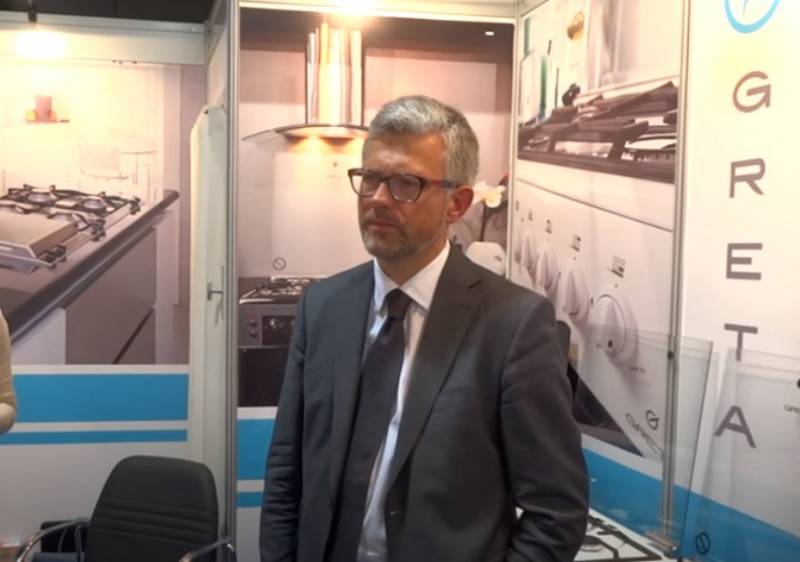 Ukrainian Ambassador to Germany Andriy Melnyk once again made an accusation against the German authorities. This time he was not satisfied with the refusal of the deputies of the German parliament to erect a monument to the Ukrainians who died in World War II.
Melnyk said about the "disappointment of all Ukrainians" with the refusal of the Germans to erect a memorial to the 8 million Ukrainians who died in World War II. He accused the German Bundestag of "blackouts", as evidenced by the absence of a memorial. At the same time, he stressed that the Bundestag had approved the installation of a monument to the Poles who died during WWII in the fall of last year.
We Ukrainians are disappointed that the Bundestag rejected our request to create a memorial in Berlin in memory of the eight million Ukrainian victims of the Nazis, although a decision was made to establish a special place for the memory of Polish victims of the war.
- Melnik wrote on Twitter.
The Ukrainian ambassador was even more outraged by the proposal of the Bundestag deputies from the Left Party to discuss a resolution on improving relations with Russia in the light of the 80th anniversary of the Nazi German attack on the USSR. Melnik called this proposal "a mockery of the memory of 8 million Ukrainian victims of Nazism" against the background of "Russia's aggression against Ukraine."
Note that the Ukrainian ambassador is distinguished by his intolerant position towards Russia and inappropriate behavior. Beginning in March, he distinguished himself with several statements, demanding that Germany help liberate Crimea from the "Russian occupiers", modernize the Ukrainian army and strengthen Ukraine's defenses, help with NATO membership, and threatened the return of Ukraine's nuclear status.