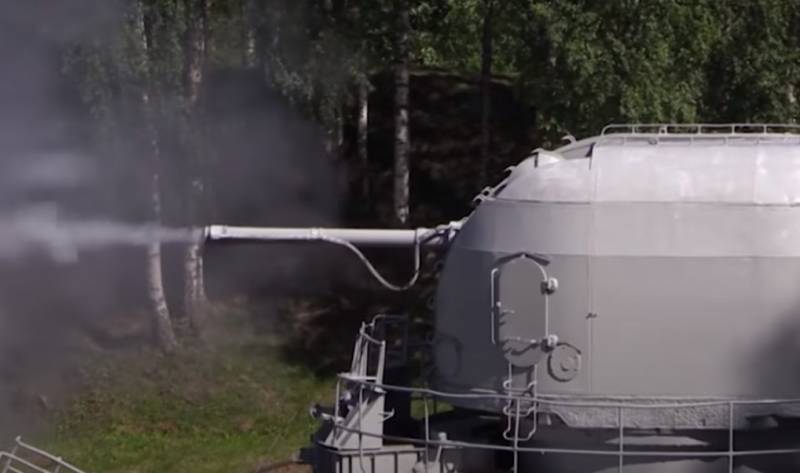 The new Russian 130mm A-192M shipborne artillery system was declared mature and ready for serial production after several years of testing. This success of the defense industry of the Russian Federation caused nostalgia among the Romanian observer, who recalled the "glorious times" of his army in the past era.
The Russians persistently use this caliber [...] Once upon a time we also had a caliber of 130 mm
- writes Marius Zgureanu on the pages of Romania Military.
We are talking about the Romanian artillery model - the A412 cannon of 130 mm / 58 caliber of the 1982 model, which is a lighter version of the Soviet 130-mm M-46 cannon of the 1954 model (by 2,5 tons, having a weight of 6,3 tons). The A412 was manufactured at the Arsenal Resita site from 1982 to 1989, as a licensed copy of the Chinese Norinco Type 59-1 cannon. A412 were divided into divisions of artillery regiments of all four armies, subsequently 75 units were withdrawn to the reserve and in 2013 put up for sale.
Until the end of the 1970s, the Type 59-1 held record firing distances, was one of the best weapons in the world and could direct ammunition to a distance of 37 km when firing with special projectiles.
- explains the author.
Another representative of the 130-mm caliber was the KS-30 cannon, originally developed for launching anti-aircraft missiles, but used as coastal artillery until the 1990s. According to the author, it is possible that it is still in reserve.
Over the past 30 years, the Ministry of Defense has not added anything new, but has withdrawn the 76-mm gun (M82), 130-mm guns, the self-propelled installation Gvozdika / Model1989, as well as the M-30 122 mm cannon and the 98/100 mm howitzer (M -1993), leaving only 152-mm M81 and, probably, M85 survived
- concludes browser.