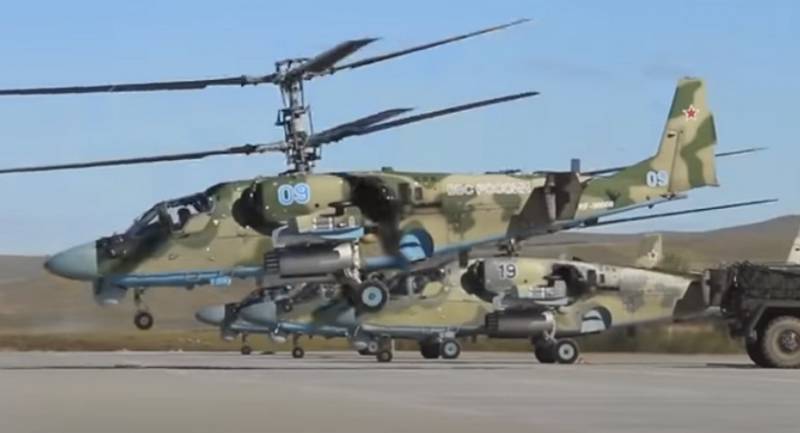 The modernized Russian Ka-52M helicopter will be offered to foreign customers, Rosoboronexport will start promoting the new version of the attack helicopter to the international market. This was announced by the head of the state corporation Alexander Mikheev.
The head of Rosoboronexport did not name the timeframe for the new helicopter to receive an export passport, saying only that potential foreign customers expect the soonest completion of tests of the upgraded Ka-52M helicopter. The attack helicopter, along with other Russian models, will be presented at the HeliRussia 2021 exhibition, at the same time preliminary agreements for the delivery of the Ka-52M are expected to be concluded.
The creation of a new version of the Ka-52 helicopter became known in 2018. It was developed with the experience of using helicopters in combat conditions in Syria, as well as proposals from the flight and engineering personnel who participated in the battles.
As previously reported many times, unlike its predecessor, the Ka-52 helicopter, the upgraded Ka-52M received enhanced booking and a new on-board defense system that protects the vehicle from anti-aircraft missiles. The armament was unified with another rotorcraft, the Mi-28NM. The arsenal of the Ka-52M includes long-range missiles "Hermes-A", guided anti-tank "Vikhr-M", as well as "product 305" -
aviation
cruise missile with a range of up to 100 km. At the same time, the car retained the previous airframe, but acquired additional fuel tanks.
Currently, prototypes of the upgraded Ka-52M helicopters are being tested. The full test program of the KA-52M should be completed in September 2022. In total, it is planned to get into service with 114 modernized helicopters.