The British press was alarmed by the appearance of the Russian ocean-class reconnaissance ship Yuri Ivanov near the AUG.
Signature spy
Russian spy ship pursues aircraft carrier HMS Queen Elizabeth
- reported in the UK Defense Journal.
The pennant of the Russian Navy was captured by one of the observers next to a British aircraft carrier strike group off the coast of Scotland. The pictures next to Yuri Ivanov show HMS Queen Elizabeth and HMS Defender (Type 45 destroyer).
Yuri Ivanov is a signature data collection ship
- noted in the press.
As explained, signature intelligence is the collection of information by intercepting signals, whether they are messages between people or electronic signals not directly used in communication:
Essentially, the Russian vessel is collecting intelligence - all signals emanating from the AUG and data from within the aircraft carrier strike group.
The AUG, led by HMS Queen Elizabeth, is currently conducting exercises with allied nations in and around the Shetland Islands as part of the massive Strike Warrior exercise. They involve more than 20 warships, three submarines and 150 aircraft out of 11. The maneuvers should be the final test of the work of the AUG, which is to visit the Mediterranean Sea, the Indian Ocean and the Asia-Pacific region.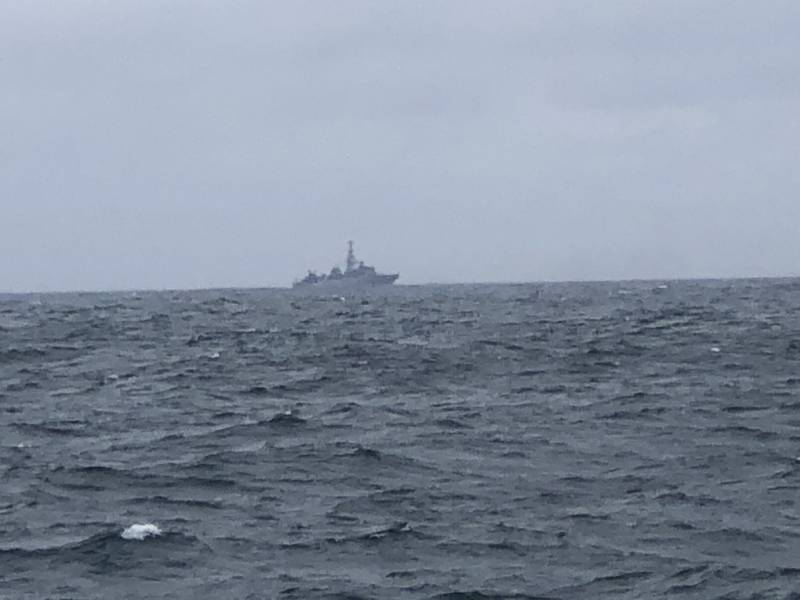 "Yuri Ivanov" near the British AUG
"Surveillance" reached the Black Sea
British media drew attention to another "area of ​​responsibility"
fleet
:
Russian Black Sea Fleet began monitoring British warship
- indicated in the message about the presence of the Trent patrol pennant in the Black Sea. At the same time, it is noted that "the Russians do not take their eyes off the British ship."
At the same time, HMS Trent, which was part of the aircraft carrier group of the British Navy, somewhat "deviated" from the coverage area to which it was tied by the decision of the military department. The 2021 UK Defense White Paper announced that the ship would be permanently based in Gibraltar for operations in the Mediterranean and the Gulf of Guinea.
But in the end, he ended up in the Black Sea in company with the French patrol ship FS Commandant Birot.
Trent is in the area to appease NATO allies
- reported in the UK Defense Journal.
At the same time, the members of the Alliance were initially, at the end of last month, supposed to be consoled by the entry into the Black Sea by more representative ships in terms of combat parameters - a type 45 destroyer and a project 23 frigate, which were supposed to leave the AUG while the group passed the area.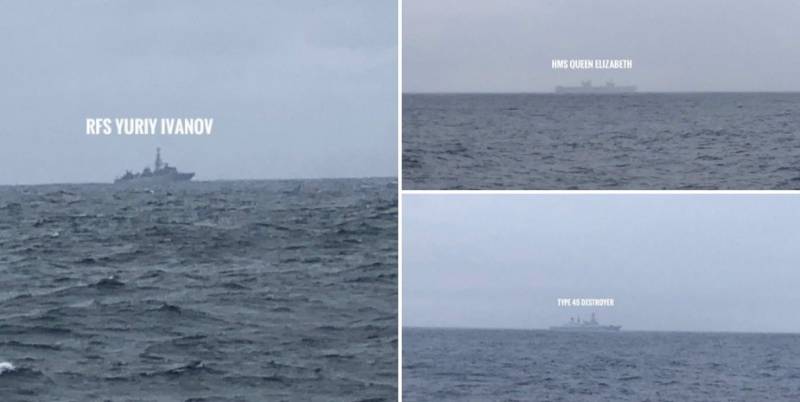 Twitter / Capt_Navy