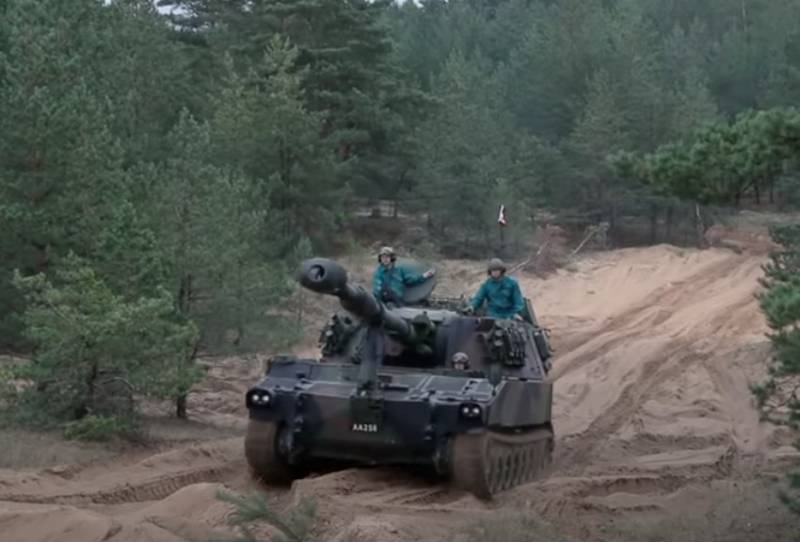 Latvia continues to replace the artillery fleet, getting rid of towed artillery in favor of self-propelled ones. As reported by the Latvian media, the country's Ministry of Defense has signed a contract for the supply of American self-propelled howitzers M-109A5OE.
The Latvian military department has signed a second contract for the supply of 18 self-propelled howitzers M-109A5OE from the presence of the Austrian army. The contract value was 2 million euros, the delivery dates have not been named, since they have not yet been agreed due to the coronavirus pandemic.
Considering the new batch, there will already be 53 M-109A5OE self-propelled guns in the artillery units of the Latvian army. Until 2018, the armed forces of Latvia had only towed artillery.
In 2018, Latvia received from Austria 35 self-propelled howitzers М109А5ОЕ, 10 armored fire control vehicles ReStPz (converted from self-propelled guns of the М109 family), as well as 2 training vehicles for driver mechanics (also converted from М109). All equipment from the presence of the Austrian army, and the Austrians themselves bought self-propelled guns from the presence of the US army, as well as the so-called British Rhine army stationed in Germany.
The American self-propelled howitzer M109 was developed in the 50s of the last century. The maximum range of firing with a standard projectile is 22 km, with an active-jet projectile - 30 km. Aluminum rolled armor provides protection against small arms fire
weapons
and fragments of field artillery shells. The maximum speed of the car - 56 km / h, power reserve - 350 km.