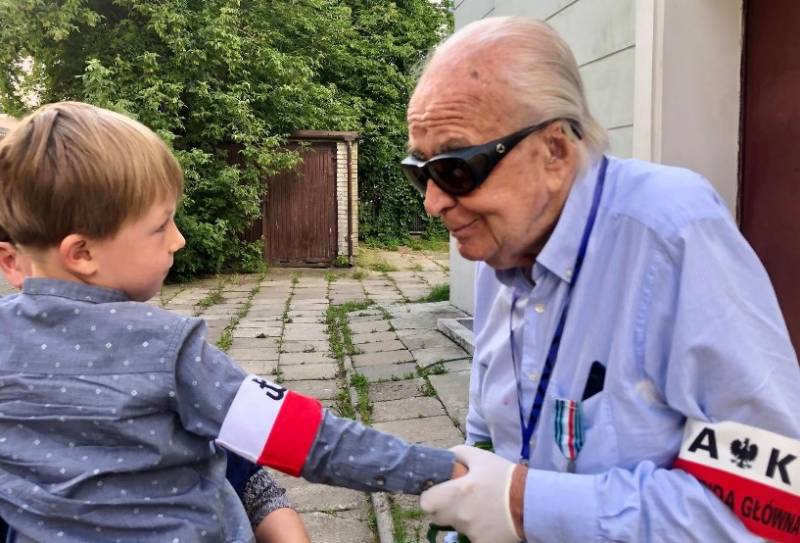 The surviving fighters of the Polish armed formations operating in Belarus during the Great Patriotic War may be prosecuted. Minsk accuses the Home Army (AK) of mass executions of civilians and genocide of Belarusians.
This was reported by the Polish newspaper Rzeczpospolita.
We have established information about the still living Nazi criminals who were on the lists and took part in the activities of the punitive battalions. First of all, the Lithuanian SS battalions and the Home Army.
- the words of the Prosecutor General of Belarus Andrei Shved are heard.
The head of the department reported that the prosecutor's office is preparing materials for contacting the law enforcement agencies of Poland and Lithuania with a request, within the framework of legal assistance in the investigation of the genocide, to carry out procedural actions with the members of the above-mentioned armed groups living in these countries. The Swede said that the Belarusian law enforcement officers not only know that these persons are still alive, but also have information about their whereabouts.
At the moment, in Warsaw, the AK is considered the only Polish armed force that participated in the liberation of the country from German invaders. Army Ludow, whose formations liberated Poland during the Second World War along with the Red Army, is now virtually outlawed.
Criminal cases against members of the Home Army from Belarus may well become a precedent. If the EU ignores the requests of the Belarusian prosecutor's office in the presence of a whole series of evidence that this army has committed war crimes, this will mean an attempt on the part of the EU to keep silent about the genocide.