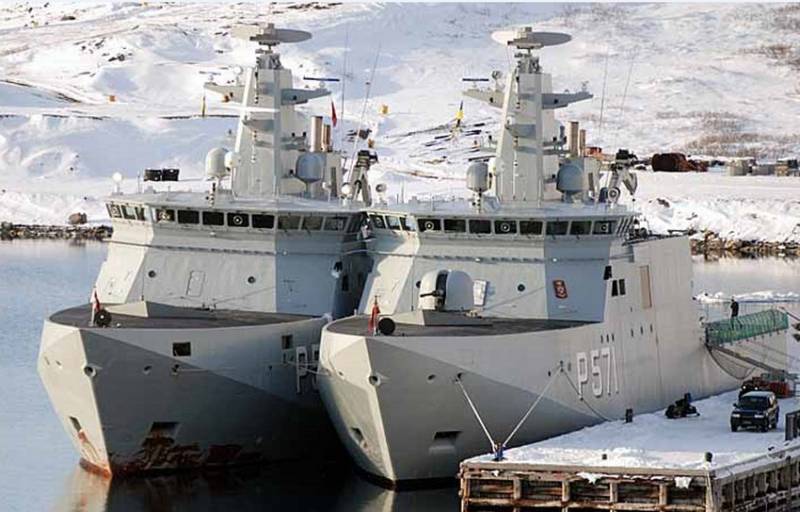 The naval forces of Ukraine may be replenished with Danish patrol ships. Kiev is considering the option of building a series of ships developed by Danish companies.
On May 17, a meeting of representatives of Ukraine and Denmark was held in Kiev, which was also attended by representatives of the Danish shipbuilding companies OMT, SH Defense and Terma. The parties discussed the prospects for the construction of a series of Danish patrol ships of the "Knud Rasmussen" type at the shipyards of Ukraine.
At the moment, no agreements have been reached, at least the Ukrainian media do not report anything about this, but such
news
would not have passed them by. Apparently, apart from discussing the prospects for construction, no specific proposals have been received.
Recall that in 2018, the Danish government approved the sale to Ukraine for 102 million euros of three 450-ton multifunctional boats of the Flyvefisken type (Standard Flex 300 project) in the version of mine action ships. These boats were withdrawn from the Danish Navy in 2010-2012 and were laid up. Kiev's hope that Denmark would simply donate boats, following the example of the United States, did not materialize, as a result of which the deal fell through.
Patrol ships of the "Knud Rasmussen" type are designed to protect the coast and protect the territorial waters. In the Danish Navy, they are used for search and rescue, as well as fish inspection. In the basic configuration, the patrol ships of this type are equipped with two 12,7 mm machine guns. In the variant for warfare, the OTO Melara Mk 75 artillery mount of 76 mm caliber, the RIM-162 ESSM air defense system and two twin-tube torpedo tubes are installed. The corresponding slots for installing weapons are located on the bow and on the sides of the ship. There is a helipad aft, no hangar.
Full displacement - 2050 tons, crew of 18 people, cruising range - 3 thousand miles, speed - 17 knots.