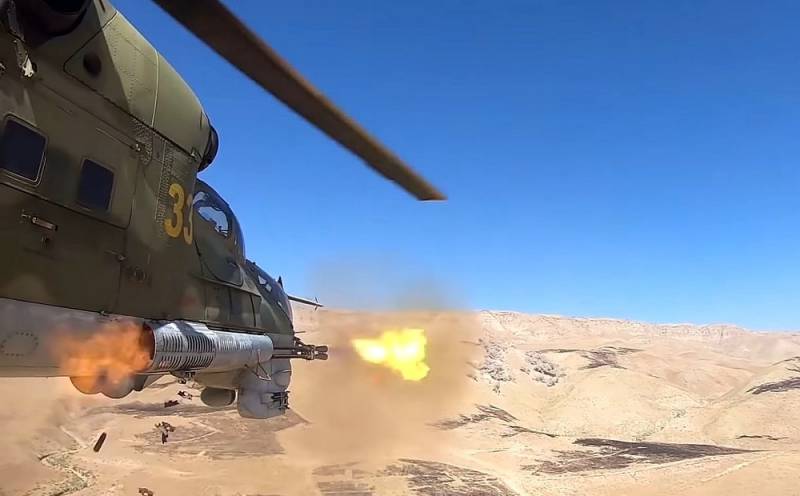 Almost half a century has passed since the Mi-24 attack helicopter began its service. His military path began in Afghanistan, where the mujahideen dubbed him "the chariot of the devil." Today, this machine, including its modifications, is used in the wars in Syria and Libya, as well as in Algeria against jihadist militants.
On the pages of the Arabian Aerospace, they tried to mark the traces of the Mi-24 in the vastness of the Arab world.
Algeria received 20 Mi-25s (an export version of the Mi-24D) in 1980, plus a similar number of Mi-24Vs that fought against various Islamist rebel groups during the 1991-2002 civil war.
A total of 30 Algerian vehicles underwent a significant upgrade to the SuperHind Mk.III version by ATE (South Africa). They were equipped with modern Western avionics, electronic warfare and electro-optical / infrared sensor systems. Recently, they have been operating in Mali against militants associated with the Al-Qaeda banned in the Russian Federation.
In the 1980s, more than 40 units were delivered to Syria. Mi-25, and in June 2011, helicopter crews were among the first to take part in the civil war when they were ordered to attack deserted army units in Idlib province. In 2020, there were less than 20 units in service. Mi-25.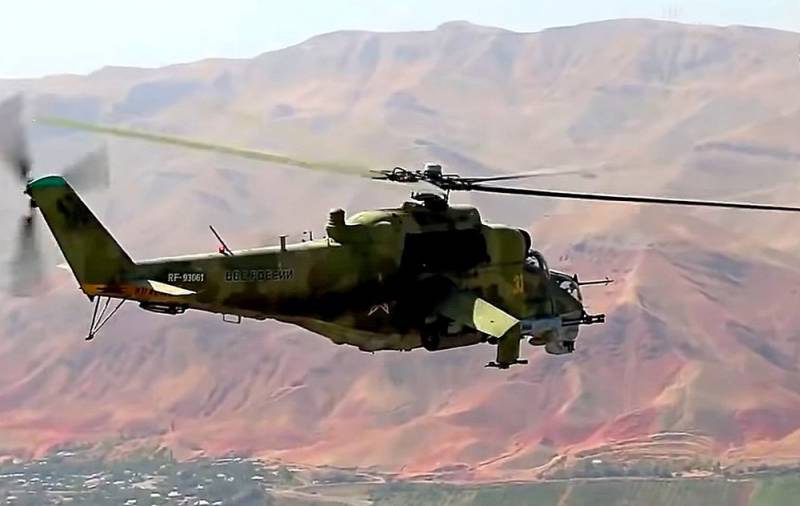 About 40 Mi-25s and 12 Mi-35s were delivered to Libya between 1982 and 1983. They were used in repeated interventions in the Chadian civil war. After the growth in 2011 of internal confrontation in Libya itself, the Mi-24 helicopters were used by all parties to the conflict, including after the split of the troops into the camps of Haftar and Tripoli, which had no more than 30 vehicles at their disposal. Three Mi-24PS helicopters were purchased by the UAE in Belarus and delivered to the LNA in 2015.
Russian helicopters of the Mi-24 family appeared in the Middle East shortly after the direct intervention of the Russian Federation in the Syrian civil war in September 2015. The Mi-35M crashed in July 2016 during a missile strike on terrorist positions near Palmyra, and the Russian Mi-24P crashed in December 2017 when it hit a power line in Hama province.
Five years later, the Russian Air Force is still operating in Syria. In September 2020, two US Army AH-64 Apache helicopters monitored a Russian military police convoy. When it was reported that Russian Mi-35M (Mi-24VM) and Mi-8 helicopters intervened, even the American Apaches were forced to retreat.
- noted in the publication.