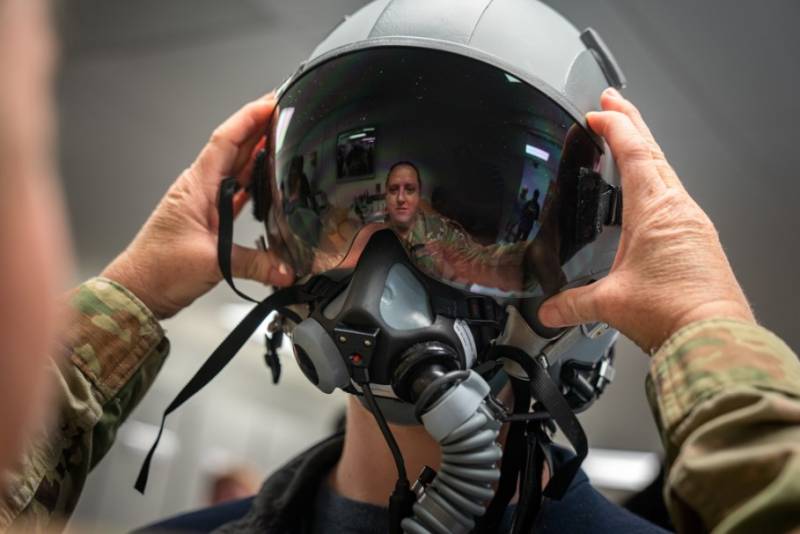 Columnist David Ax, in an article for Forbes magazine, argues that over the past few years, the United States Air Force has been busy bombing the bases of poorly armed insurgents in the Middle East and is already accustomed to this format of hostilities. As a result, this led to the fact that today the American Air Force has become too weak, they are not ready for a war with an equal adversary.
If Chinese or Russian forces are on the move and missiles are already flying, American squadrons probably cannot count on a large, cozy base specially prepared for them.
- says David Ax.
Where exactly Russian and Chinese missiles are flying and what kind of movement the forces of China and the Russian Federation have entered, the author does not specify.
The Western press writes that American pilots are losing their skills, participating in hostilities in the Middle East region, where there is no need to act quickly. And now they are absolutely unprepared to face an equal rival in the conditions of modern war, where the time is often counted by seconds.
The observer notes that although the Pentagon plans to restructure its Air Force, it will have to take into account that limited funds will be allocated from the budget.
Earlier it was reported that the US Air Force is working on the issue of how to simultaneously concentrate maximum firepower in order to overcome the air defenses of such a high-tech enemy as China.
Usually, such publications in the press of the United States and other Western countries ultimately boil down to one thing: the need to again increase the volume of the military budget, which in the United States is already colossal.