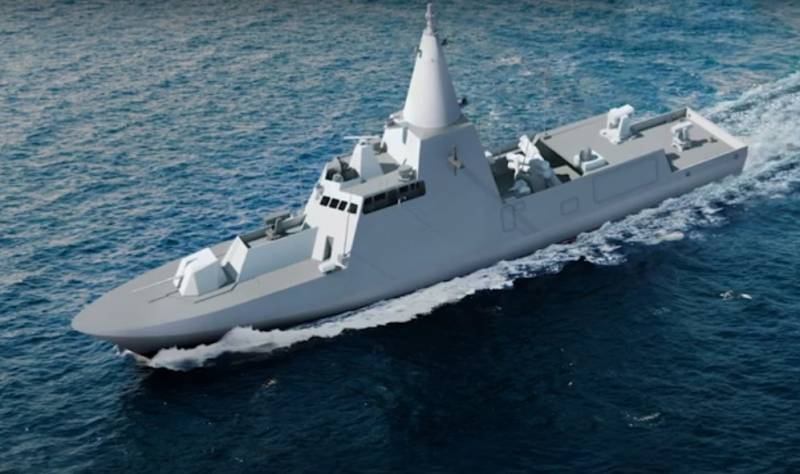 The United Arab Emirates has signed a nearly $ 2017 billion contract with local Abu Dhabi Ship Building to build a series of warships. ADSB previously built Baynunah-class corvettes for the UAE Navy, the last of which was transferred in XNUMX.
The UAE will pay $ 952,7 million for four missile-armed Falaj 3-class patrol ships. Their construction will take place at the shipyard in Mussafa, the area of ​​which is more than 300 thousand square meters. m. Integration and installation of all equipment will also be carried out here. Work is expected to begin at the end of the third quarter of 2021. The contract is planned to be implemented within five years.
The Singapore company ST Engineering took part in the design of the project. It is expected that each ship will have a fire control system, detection equipment and electronic warfare, armament will be represented by main and auxiliary caliber artillery, surface-to-surface and surface-to-air missile systems, and decoys. Specific details on the stuffing of the ships were not disclosed, however, it is indicated that all equipment meets the requirements of modern naval warfare.
UAE builds up combat power
fleet
in conditions of acute confrontation with Turkey on the borders remote from the country. Abu Dhabi is providing serious material and technical assistance to the Khalifa Haftar regime in Libya, which is waging an armed struggle with the Ankara-friendly government in Tripoli. It is quite possible that the expansion of the strike capabilities of the UAE fleet is designed to ensure the presence of the country's navy in the eastern Mediterranean, covering the routes of communication with the allied regime.