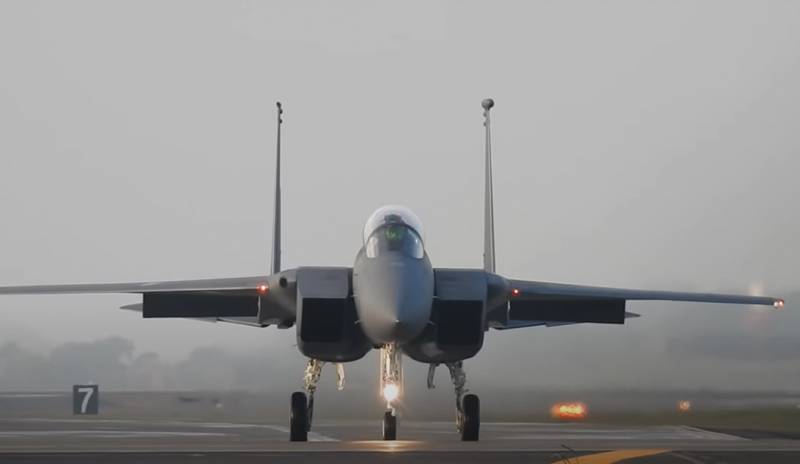 There are reports of an incident at the airfield in St. Louis (USA). This is the case when the pilots of the F-15 fighter carried out the ejection during the alleged landing of the combat vehicle.
At the same time, the reports on the incident are contradictory. According to some reports, the plane was piloted by US Air Force pilots, and the fighter itself was supposed to end up being transferred to the Qatar Air Force. According to other sources, an American instructor and a Qatari military pilot who was trained in the United States were in the cockpit of the combat vehicle.
According to the latest information, the bailout took place without injury. The pilots are examined at the nearest medical facility.
American media write that the bailout was carried out from the F-15QA aircraft. This is a special modification of the American all-weather fighter, which is created specifically for the Qatari air force.
The Qatari side has been informed about the incident. At the same time, official reports from the Qatar Air Force command have not yet been published.
A spokesman for the US Air Force notes that the plane arrived at the airfield this week for the final confirmation of readiness for flights and for subsequent transfer to the Qatari military.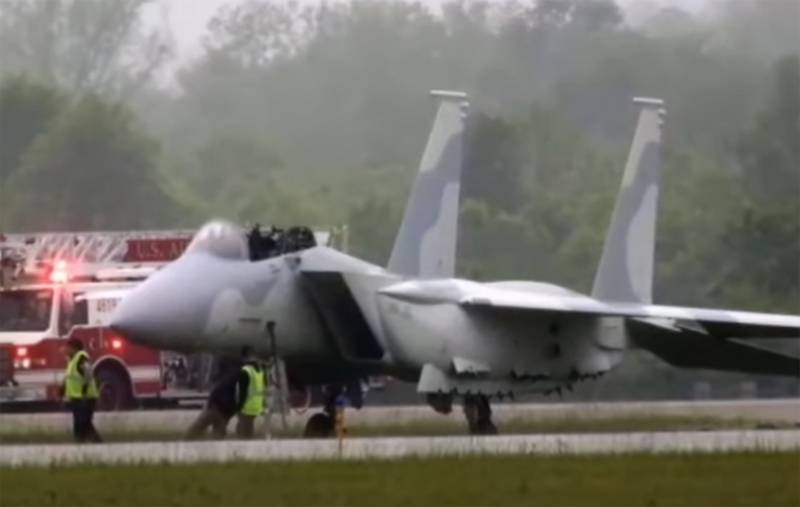 At the same time, the published frame from the airfield in St. Louis gives reason to ask a question as to exactly at what point the bailout took place. The fighter is standing on the grass next to the runway without a "flashlight". Fire trucks are next to him.