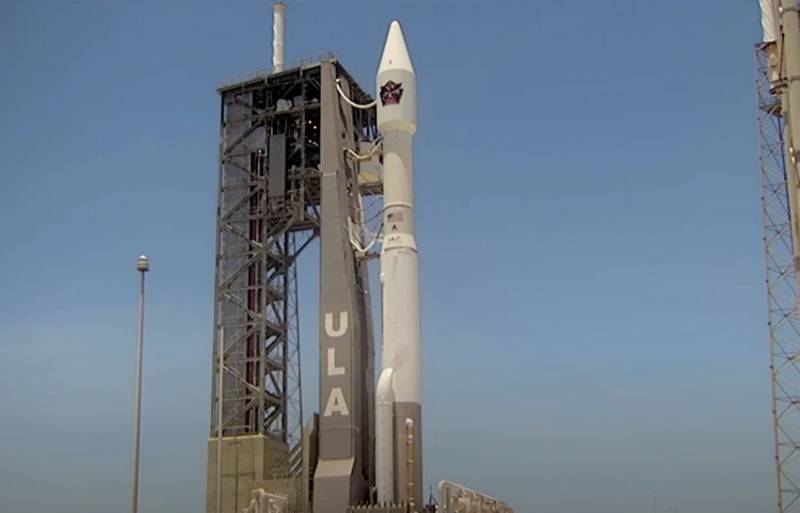 The United States has launched the fifth GEO-5 missile warning system satellite into orbit. The withdrawal was carried out using an Atlas V launch vehicle.
The United Launch Alliance (ULA) Atlas V launch vehicle took place from the Cape Canaveral Cosmodrome in Florida at 13:37 PM ET on Tuesday, May 18, 2021. The rocket launched the GEO-5 spacecraft into orbit, which will be part of an early warning system for ballistic missile launches called SBIRS.
As follows from the satellite number, this is already the fifth device that will enter the constellation of satellites in geostationary orbit. They are designated "GEO". The system also includes a constellation of satellites in a high-elliptical orbit, they are designated "HEO". This constellation includes military satellites with a tracking system as a payload. Thus, the basis of the system is made up of vehicles in geostationary orbit.
In total, according to available information from open sources, the American SBIRS early warning system should include 10 spacecraft of both groups, in the proportion: 6 - "GEO" and 4 - "HEO".
The GEO satellite is designed to last 12 years. The spacecraft weighs 4500 kg and carries two special infrared sensors capable of detecting rocket launches at different points on the Earth. The device was developed by Lockheed Martin.