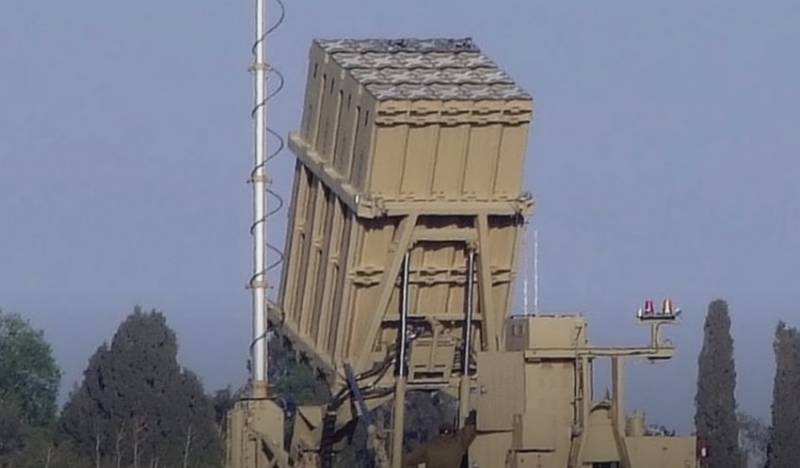 Kiev intends to purchase missile defense systems, such a possibility is being considered. According to Ukrainian Defense Minister Andrei Taran, the country needs a complex similar to the Israeli "Iron Dome".
According to the head of the Ukrainian defense department, Kiev assessed the events taking place in Israel and confirmed the need to create a powerful anti-missile defense in the country. Taran called the Iron Dome complex "one of the best" missile defense systems and said that Ukraine needs to acquire "something similar to this complex." At the same time, Kiev is counting on international assistance in purchasing a missile defense system.
The minister said that since last year, the Ukrainian Defense Ministry "has been taking some action" to create an anti-missile defense. It is known that back in 2020, Kiev announced its desire to adopt the American Patriot air defense system or the European MEDAS complexes. But the matter did not go beyond dreams, since there is nothing to pay with Ukraine, and no weapons are supplied under promises to "pay later".
Of course, there is hope for the United States, which is providing military assistance to Ukraine, but no one will give up expensive anti-aircraft systems "for this". Even Poland, which is the main vassal of the Americans in Europe, is forced to buy weapons from the United States, and there is nothing to say about Ukraine.
Kiev has repeatedly stated that the country lacks antimissile defense against the background of "aggressive Russia", which has "thousands of missiles" in service. The existing Soviet / Russian-made S-300 and SAM systems are not capable of providing the necessary protection.