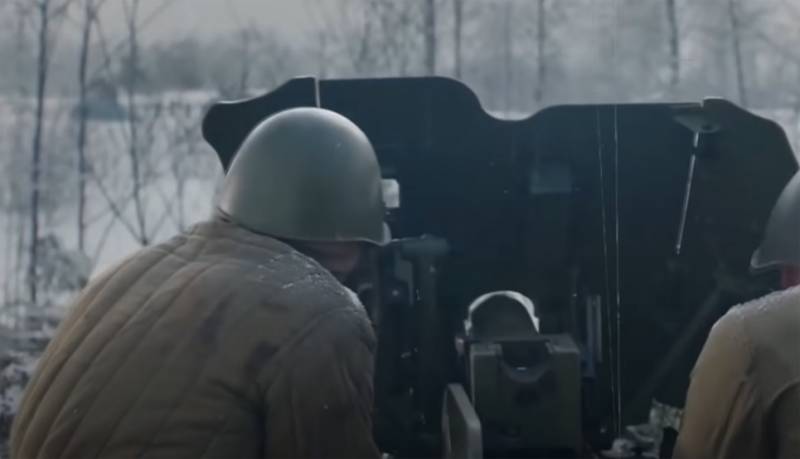 The calculations of artillery guns during the Great Patriotic War used various methods and means to increase the effectiveness of fire and train recruits. Here we are talking, among other things, about "shamming" with ammunition, with the barrels of guns.
Often, in the frames of the war years, you can see the original picture: the soldiers were attached to the weapon with a rope or wire a rifle. Usually it was the famous three-line rifle - the Mosin rifle, the development of which at the beginning of the Second World War was exactly half a century old.
For what purposes did the Soviet artillerymen use the legendary three-line, tying it to the barrels of the guns?
One of the problems facing the Soviet command was the need to train artillerymen in an extremely short time. At the same time, there was often not enough time, nor those specialists who could engage in such training in the rear. Another problem is how to provide the cadets with the proper amount of ammunition, which were urgently needed at the front?
The problem with the lack of ammunition for training recruits or cadets was solved in a very peculiar way. In order not to waste truly precious artillery shells, it was decided to use the Mosin rifle attached to the gun barrel for training. In this case, the trigger of the three-line wire was connected to the cannon trigger.
Details are in the AleX MoSS storyline: