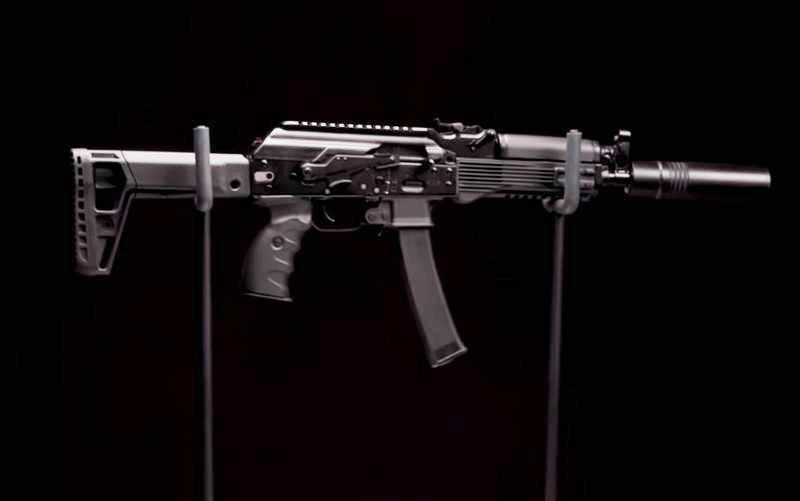 The new PPK-20 submachine gun and the Lebedev compact pistol (PLC) will be included in the portable emergency supply (NAZ) of the RF Aerospace Forces pilots. The decision on this has already been made in the Ministry of Defense.
The military department made a decision that the PPK-20 submachine gun will go into the NAZ packing, and the PLC pistol will be placed in the body unloading. Earlier it was reported that the wearable emergency reserve of the pilot (NAZ), fixed under the ejection seat, includes, in addition to communications, medicines, water, food, etc. shortened AKSU-74U assault rifle with four magazines and four to five grenades. A Makarov pistol or APS - a Stechkin automatic pistol - was attached to the unloading.
According to two sources cited by
RIA News
, at the beginning of this year were tested using a new
weapons
... It is specified that the weapon for testing was provided by four Russian small arms manufacturing companies. The highest score was given to the PPK-20 submachine gun and the Lebedev compact pistol.
In August 2019, information appeared that the Ministry of Defense was considering the option of including submachine gun pilots in the NAZ, but it was not about the PPK-20, but about the PP-2000. There was no information about replacing the pistol.
The 9mm Kalashnikov PPK-20 submachine gun is named after Viktor Mikhailovich Kalashnikov. Total length 640-700 mm, weight with loaded magazine - 3,65 kg, barrel length 233 mm, cartridge - 9x19 Luger, magazine capacity - 30 rounds.