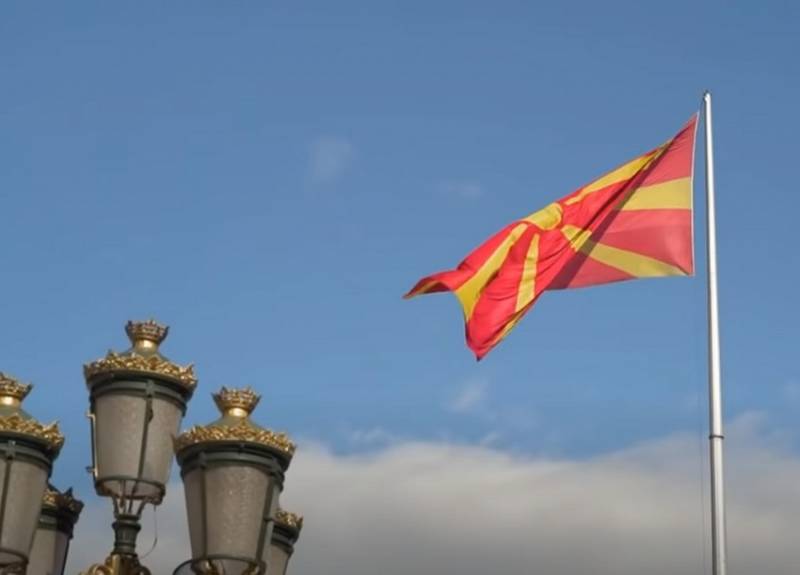 North Macedonia expels Russian diplomat. The announcement of persona non grata by an employee of the Russian embassy in Skopje was reported by the Macedonian media.
The Ministry of Foreign Affairs of North Macedonia confirmed the fact of the expulsion of the Russian diplomat, stating that he must leave the country within seven days, starting on May 14, when the corresponding note was handed to the Russian ambassador to Skopje, Sergei Bazdnikin.
At the same time, the Foreign Ministry of North Macedonia does not explain what the expulsion of the diplomat is connected with, confining itself to a statement that the employee of the Russian embassy has been declared persona non grata in accordance with "Article 9 of the Vienna Convention on Diplomatic Relations."
Whether this decision is connected with the actions of some European countries, which also expelled Russian diplomats as a sign of solidarity with the Czech Republic, accusing Moscow of involvement in the explosions in Czech Vrbetica, is unknown. Let us recall that the Russian diplomats have already been expelled by Poland, Ukraine, Slovakia, Latvia, Lithuania, Estonia, Romania and Bulgaria.
The Russian Embassy in North Macedonia confirmed the expulsion of one diplomat from the republic. The embassy said that the Russian Foreign Ministry is currently considering options for retaliatory actions. It is highly probable that the Russian Foreign Ministry will "mirror" the actions of Skopje and one or two diplomats from North Macedonia will leave Russian territory.