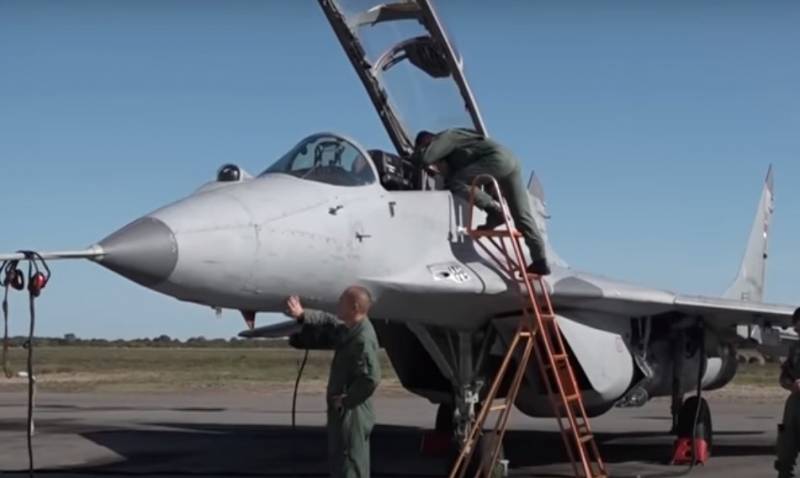 The last batch of two MiG-29 fighters arrived on May 17 from Belarus to Serbia. Thanks to this and earlier deliveries, which were free of charge within the framework of military assistance from Moscow and Minsk, the Serbian military acquired a MiG-29 squadron of 14 vehicles (6 of the old buildings were transferred to the Russian Federation, 4 by Belarus, 4 remained from Soviet times).
So far, 10 donated units have been mainly overhauled (one car - mainly in the Russian Federation, the rest - in Belarus), which made it possible to extend their service life. At the same time, due to the replacement of some equipment, a number of improvements were made, in connection with which the aircraft received the designation MiG-29SD.
However, now the Serbian military has more serious work to do. As expected, 11 single-seat aircraft will undergo the second stage modernization and will be brought to the level of the MiG-29SM; 3 two-seaters, given the more modest equipment and combat capabilities, are likely to undergo more modest improvements.
MiG-29s are already being converted to the SM version, turning into multi-role fighters. According to the Serbian edition of Tango Six, on May 18, the Ministry of Defense reported for the first time that in this iteration the aircraft, thanks to the radar, are able to map the terrain [for work on ground targets], and therefore new air-to-surface weapons have already been purchased. Also, modern means of active electronic countermeasures are installed.