Russia and Kazakhstan begin joint naval exercises in the Caspian Sea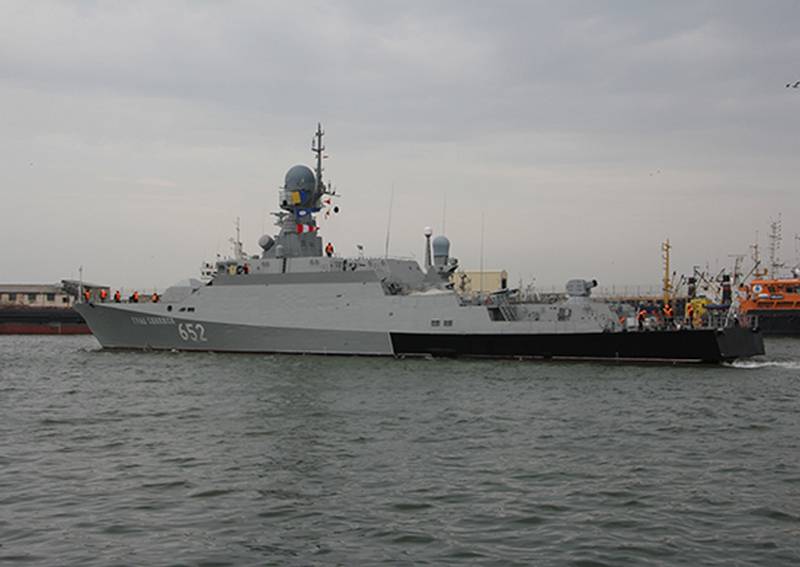 Russia and Kazakhstan have launched joint naval exercises in the Caspian Sea. A group of ships from the Caspian
flotilla
has already arrived in the Aktau port area.
A detachment of Russian ships left the port of Makhachkala this morning and headed for the territorial waters of Kazakhstan. The detachment includes several ships: MRK Grad Sviyazhsk, two minesweepers - the base Magomed Gadzhiev and the raid RT-234, as well as the Project 22820 SB-738 rescue tug and the Anatoly Guzhvin small hydrographic vessel of the 872 project.
In addition, the sea tug MB-58 from the Caspian Flotilla will be involved in the exercises, which will ensure the installation of targets for artillery fire and the Su-34 front-line bomber of the combined air force and air defense forces of the Southern Military District to simulate an air target.
The Kazakh side will be represented by up to five warships and support vessels, which are not reported.
According to the Russian Ministry of Defense, both detachments met in the Aktau area and have already begun to carry out training and combat missions. The exercises will last from May 18 to May 24, they will be held at sea ranges both in Russia and Kazakhstan. The exercise program provides for several scenarios during which joint actions will be practiced.
It is emphasized that due to the coronavirus pandemic, calls of ships to the ports of Russia and Kazakhstan are not planned before the end of the exercises.