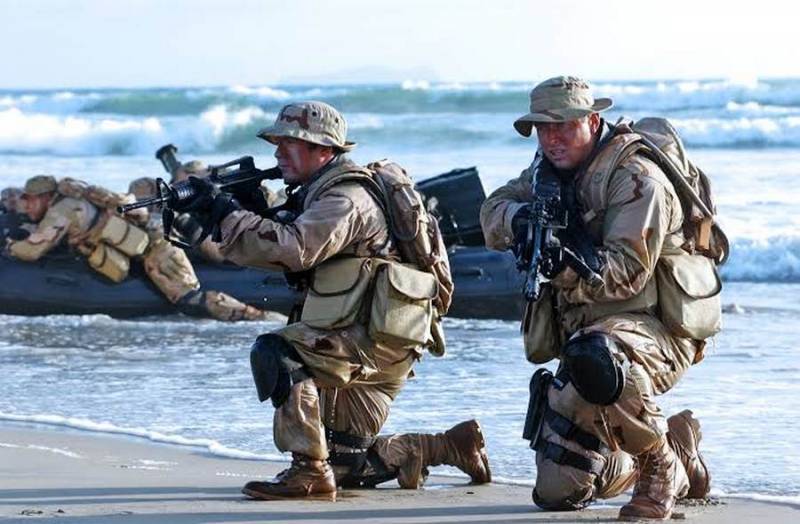 Russia annexed Crimea and turned it into an impregnable fortress designed to cover the southern flank. However, in the event of an armed conflict, NATO countries have a way to nullify all the Russian defenses built. This is what Stavros Atlamazoglu, the author of an article for the German edition of Business Insider, writes about.
The Russian army, having seized the Crimea, over the past time has significantly strengthened the defense of the peninsula, placing on it means to combat various targets. In Crimea, powerful radar stations, S-400 anti-aircraft missile systems, and other weapons are deployed that prevent the enemy from approaching the peninsula at a range of destruction either from the air, from land, or from the sea.
However, this "impregnable fortress", created by the Russians, can be destroyed, the author writes. It will help to take "seals" and "green berets". Special forces units that can operate on enemy territory come to the fore. We are talking about special forces of the US Navy and Air Force, as well as special forces from other countries, including the Black Sea region: Ukraine, Romania, Georgia, etc.
According to Atlamazoglu, in the event of a military conflict, Crimea will become an "ideal" territory for operations of special forces. Spetsnaz will be able to secretly land and operate to disable Russian ships, radars, anti-aircraft systems and command and control systems, preparing a foothold for the invasion of the main forces.
According to the author, exercises with a similar scenario were already conducted in Romania in early May this year under the command of the US Special Operations Command in Europe. They were attended by US Navy Special Forces, Green Berets and US Air Force Special Forces, as well as special forces from eleven other countries, including Ukraine and Georgia.