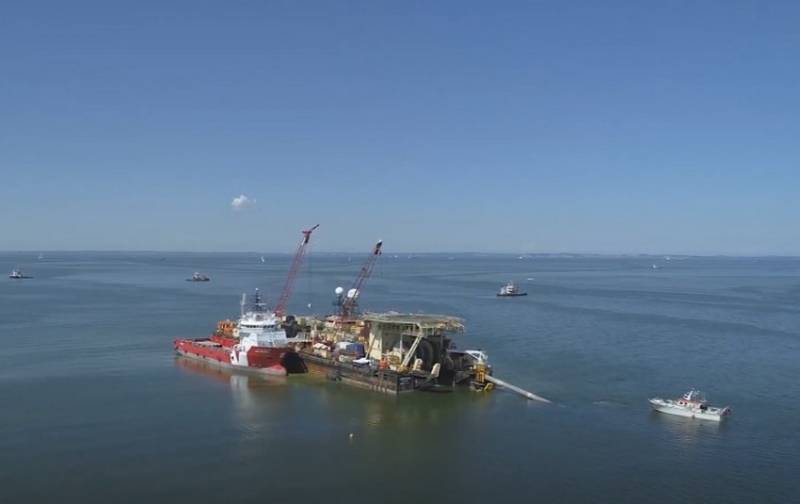 German environmentalists are not abandoning their attempts to slow down, and ideally even stop the construction of the Nord Stream-2 gas pipeline. The German environmental organization Deutsche Umwelthilfe (DUH) made another demand to stop pipe-laying.
Despite the fact that the German government is in favor of the earliest possible completion of the gas pipeline and its commissioning, German environmentalists do not intend to back down from their demands to stop the construction. The organization Deutsche Umwelthilfe (DUH) has already announced plans to file a protest against the decision of the Federal Maritime and Hydrographic Agency of Germany (BSH), which allowed the immediate completion of a section of the gas pipeline in German waters.
Thus, environmentalists are filing a protest in court in order to freeze the construction of the remaining 2 km section in the exclusive economic zone of Germany. At the same time, ecologists hide behind loud slogans about the "incompatibility" of climate protection with the operation of the gas pipeline. They called the suspension of construction their primary task, and then they are planning a complete ban.
Earlier, an attempt was made by environmentalists from a non-governmental environmental organization (NABU), who managed to ban construction from September to May, but the BSH agency bypassed this ban, allowing immediate pipe-laying on this site. The agency said that work must begin no later than the end of May in order to have time to finish laying while the permit is in effect.
Meanwhile, the State Duma Energy Committee said that in the absence of any interference and the participation of both pipe-layers, the laying of the remaining pipes of the gas pipeline will be completed within two months.