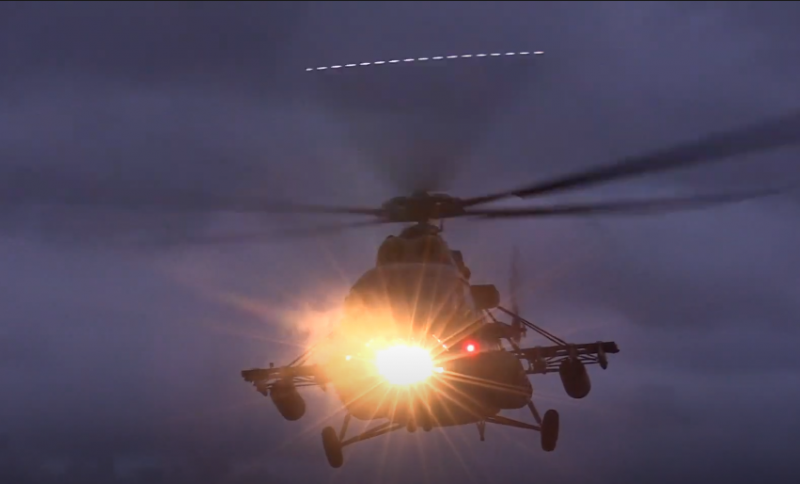 Several squadrons of the army will be created in the Southern Military District.
aviation
for actions in the mountains, including at night. The squadrons will be armed with both transport and attack helicopters.
The Ministry of Defense decided to form special squadrons for operations in the mountains at night. At the first stage, the program will involve two squadrons based in Budennovsk, Stavropol Territory and Zernograd, Rostov Region. The crews of the helicopters of these squadrons will undergo special in-depth training in operations in the mountains.
According to
"News"
, which citing sources in the military department, the squadrons should be equipped with new helicopters. It is assumed that the Mi-8MTV-5 or Mi-8AMTSh "Terminator" will be used as transport vehicles, and the Mi-28NM "Night Hunter" or Ka-52 "Alligator" will be used as drums.
According to the plans of the military, trained crews will be able to operate in mountain conditions, land troops and support them with fire, including at night. At the same time, great attention is paid to night training. The preparations have reportedly already begun.
At the end of last year, it was reported that the Ministry of Defense approved a program for testing the Mi-28NM and Mi-26T2V helicopters at high altitudes in the Elbrus region. Although the Mi-28NM has already been tested in Syria in mountainous conditions, it did not work at high altitudes.