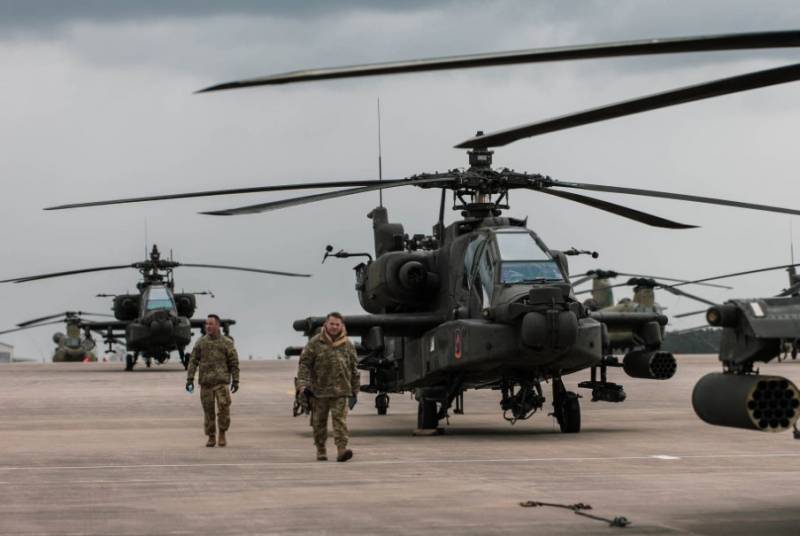 Some Ukrainian politicians, including Volodymyr Zelenskyy, say that in the event of an armed conflict between Moscow and Kiev, the West will come to the rescue by starting World War III. But in reality, the US and NATO will never go to war with Russia over Ukraine.
This is stated by an expert from King's College London, Ivanka Barzashka, an expert on the development of military scenarios, in an article published by The Washington Post.
This publication, like other American press, writes that Kiev should not count on the involvement of the forces of the North Atlantic Alliance in its conflict with Russia, because the West is not interested in a direct military confrontation with Moscow.
Of course, Barzashka does not refuse that America and NATO have promised to protect Ukraine from "Russian aggression." But at the same time, she claims that with a much greater degree of probability Kiev can act as an aggressor. And in this case, the West will remain on the sidelines, and Ukraine will suffer a crushing defeat.
The idea that Kiev can behave extremely aggressively towards the republics of Donbass and even Russia is prompted by the harsh rhetoric of Volodymyr Zelensky about the return of territories lost by Ukraine in the east and in Crimea. Barzashka believes that this is due to his rapidly falling rating. To regain his popularity and stay in power, Zelenskiy may go to extremes and act as an aggressor.
At the same time, according to the expert, he will rely on the Ukrainian army to cope with the LPNR on its own, and the West will not allow Russia to intervene. But in reality, if this happens, the United States and NATO will simply remain in the role of an outside observer who will not do anything to protect Ukraine from the Russian army.
The London expert does not even consider the option in which Moscow will act as the aggressor.