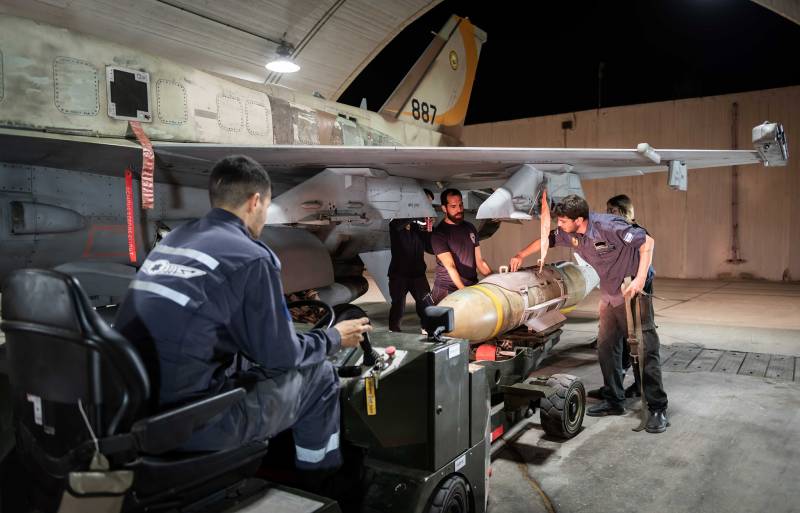 The Israel Defense Forces press service disseminates information that Israeli forces launched a missile attack on Lebanese territory and explains the reason.
The IDF fired at the southern regions of the country, from which, reportedly, several rockets were fired for the second time in a week.
At the same time, the reports say that the missiles fired from the territory of Lebanon fell not in Israel, but in Palestine, but partly on the territory of Lebanon itself. These are six munitions allegedly fired from mobile launchers.
The fact that the missiles did not fall on Israeli territory did not prevent the IDF command from ordering a missile strike on Lebanese territory.
The Israeli military say that they returned fire on the places from which the missile launches were carried out. At the same time, the effectiveness of such retaliatory strikes is not reported at the moment.
Meanwhile, the mutual shelling of Hamas and the IDF continues. Israeli forces reported the destruction of a network of underground tunnels in the Gaza Strip. These underground communications were called "Hamas metro". A total of Israeli
aviation
and artillery destroyed over 1 targets in and around Gaza. Moreover, all these objects, it is asserted, to one degree or another belonged to the Hamas group. Even if the air strikes were carried out on residential high-rise buildings, this was followed by a report that this building allegedly was the apartment of one of the representatives of this Palestinian organization.
Combat units from the Gaza Strip, in turn, strike at Israeli territory. Over 3000 missiles have already been fired (this is according to Israel's data). Under shelling, not only the Israeli cities closest to the sector, but also settlements that are far enough from Gaza are already under fire. Thus, several missiles were fired at the Ramon airport area, which is north of the resort of Eilat.
The UN expresses the hope that the parties will nevertheless stop the hostilities and proceed to de-escalate the conflict, which continues to claim lives every day.