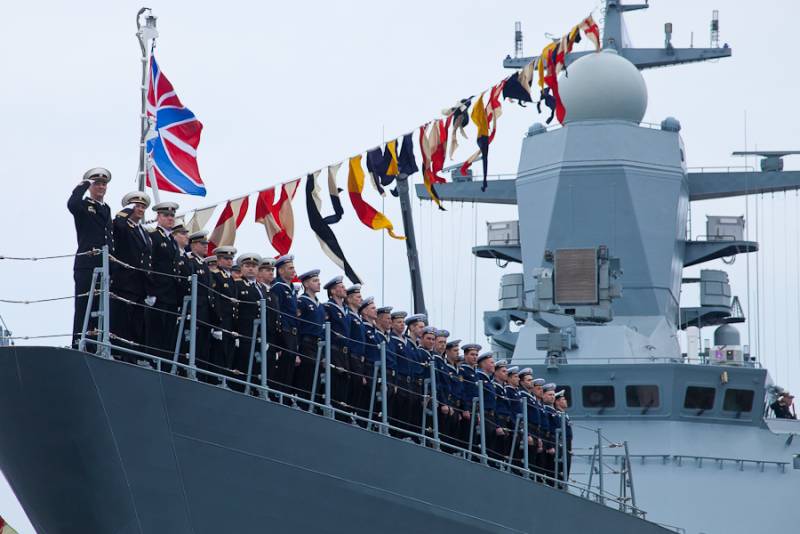 The oldest of the four fleets of the Russian Navy, bearing the same name, is based on the Baltic Sea. Today, 18 May, the Baltic Fleet celebrates its birthday.
This annual holiday date was chosen in honor of the day of the first victory of the Russian
fleet
, which took place in 1703 during the Northern War, which Russia waged against Sweden. Then the rowing flotilla, on which the soldiers of the Preobrazhensky and Semenovsky regiments were under the personal command of Emperor Peter I, attacked two Swedish warships at the mouth of the Neva and captured them. The rowing flotilla means 30 boats with Transfiguration and Semenovites on board.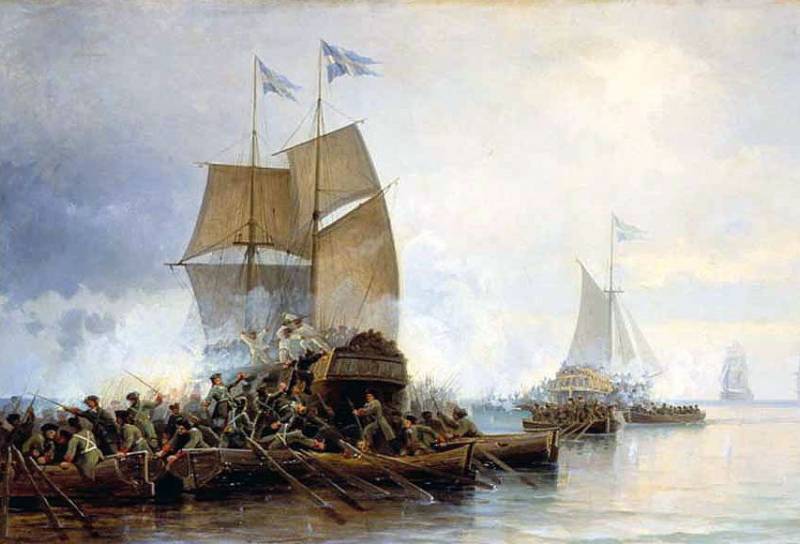 In modern Russia, this day has become an official holiday of Baltic sailors since July 1996 after the release of the corresponding order of the Commander-in-Chief of the Russian Navy, Admiral Felix Gromov.
Usually, on the Day of the Baltic Fleet, large-scale events and parades are not held; all this is organized later, on the Day of the Russian Navy, which is celebrated on the last Sunday of July. The festive program is provided only at the main bases of the Baltic Fleet - in Kronstadt and Baltiysk. On the same day, Kronstadt also celebrates its City Day. Concerts and marches are held in these two cities on 18 May. In addition, visitors are admitted to warships by organizing so-called "open deck days".
Today the editorial board of Voenny Obozreniye, like the rest of Russia, congratulates the Baltic sailors on the Day of the Baltic Fleet. Let your service take place in a calm, peaceful time, and your relatives and loved ones are always waiting at home.
Happy holiday to you!