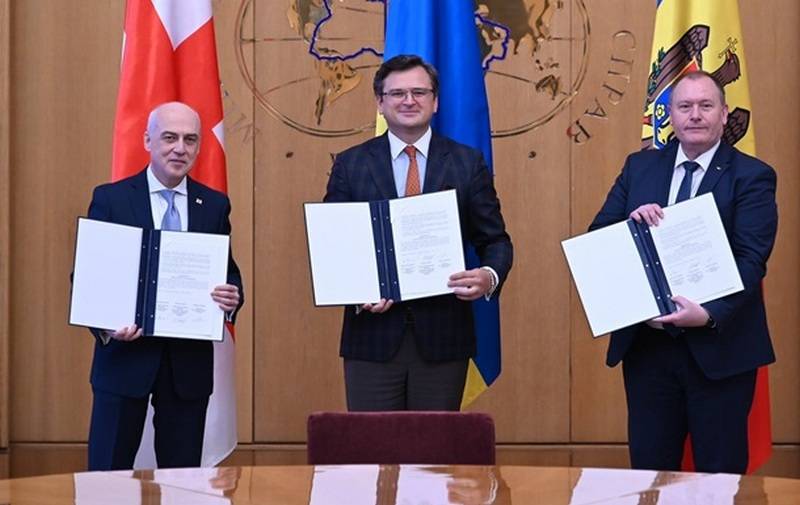 Ukraine, Georgia and Moldova agreed to strengthen cooperation for faster accession to the European Union. Now all issues of European integration will be resolved within the framework of the created Associative Trio.
From May 17, 2021, Ukraine, Georgia and Moldova will no longer separately, but all together will "want" to join the EU. A memorandum of joint action was signed in Kiev on Monday. The signing was attended by Foreign Ministers Dmitry Kuleba, David Zalkaliani and Aureliu Chocoy.
As the head of the Ukrainian Foreign Ministry Dmitry Kuleba said at a joint briefing, the new initiative will allow the countries to "more effectively" move along the path to the European Union. Within the framework of the signed agreement, the countries will strengthen political dialogue, coordinate economic and other actions for early integration.
We did a good deed today. We have signed a document that establishes the "Associated Trio". This is a format of enhanced cooperation (...) towards European integration (...) underlines our intention to guarantee a European perspective (...) and ambitions to obtain EU membership
- he said.
All three ministers confirmed
historical
the ties of their countries with the European Union, and also declared their support for European values ​​and the invariability of the course towards joining the EU.