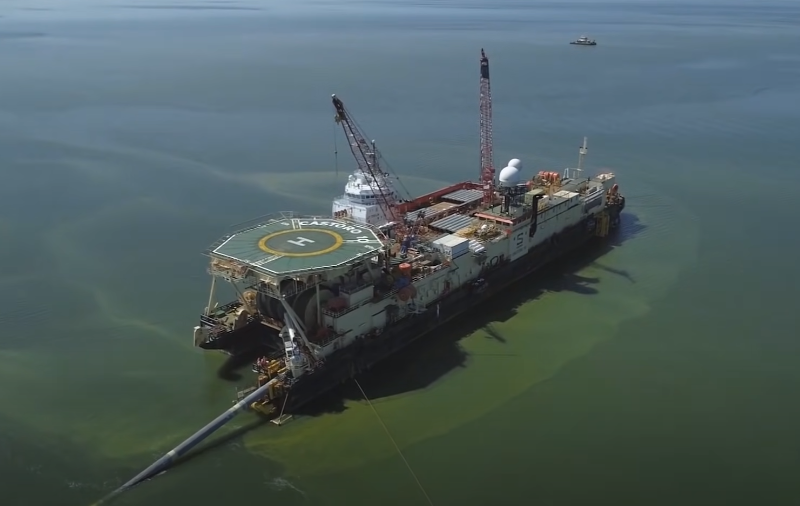 Germany allowed to continue laying the Nord Stream 2 pipeline in the exclusive economic zone. This is stated in a message posted on the official portal of the Federal Office for Shipping and Hydrography (BSH).
As follows from the BSH message, the work will be carried out on a 2 km long section by a pipe-laying vessel with anchor positioning, i.e. barge "Fortuna", which was already laying pipes on the German section. The work was suspended due to German environmentalists and a non-governmental environmental organization (NABU). However, the operator company Nord Stream 2 has a permanent permit for the pipeline, which was obtained back in 2018.
Meanwhile, the German consul in Yekaterinburg, Mathias Kruse, said that Nord Stream 2 will be completed, the German government proceeds from the assumption that the gas pipeline will be put into operation and fully supports the project. According to him, to complete the construction, it remains to lay about 80 km of pipes, but perhaps less, since there is no exact information.
In turn, Washington continues to assert that Nord Stream 2 is a "bad project." This was stated by the press secretary of the White House Jen Psaki. Despite this, the State Department does not rule out that the issue of building a gas pipeline may be discussed at a meeting between the heads of the foreign affairs agencies of Russia and the United States, Sergei Lavrov and Anthony Blinken.
The very fact that the US is discussing the project, instead of threatening with more sanctions, may indicate that Washington has already come to terms with the completion of Nord Stream 2. The United States does not want to spoil relations with Germany, but it does not intend to let Russia go just like that. It is possible that in the negotiations, Blinken will try to get concessions from Russia in other areas in response to the completion of the project.