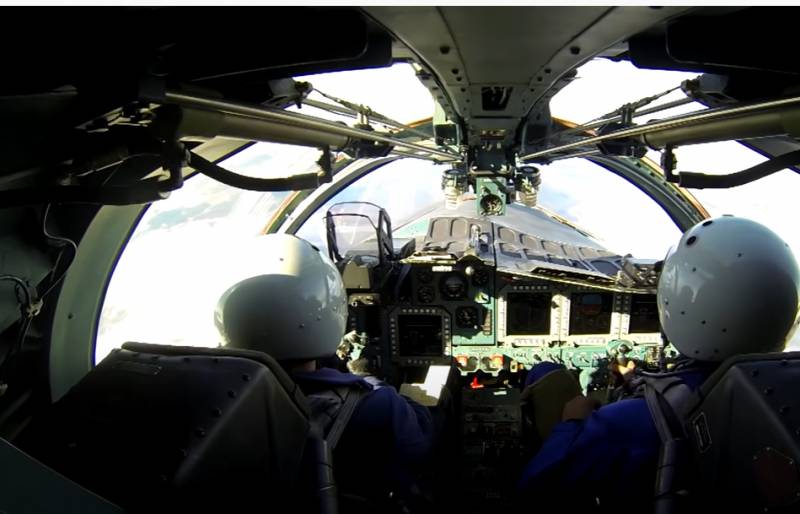 There are reports from Syria that Russian warplanes are conducting an operation to strike at the positions and infrastructure of the militants of the so-called "Islamic State" (* a terrorist group is banned in the Russian Federation).
The most massive bombing of the terrorist infrastructure is carried out in the province of Homs. In this area, a few days ago, ISIS members carried out an attack on a convoy, in which there was also a car of the Red Crescent organization. In the same area, terrorists attacked a Syrian convoy. At the same time, several Syrian soldiers went missing. ISIS fighters themselves have issued a statement saying that SAA soldiers have been captured and transferred to Deir ez-Zor province. In this province, there remains a small zone of control of the ISIS, who carry out attacks and sabotage.
According to the latest information, the aircraft of the Russian Aerospace Forces use concrete-piercing bombs. We are talking about BetAB-500, capable of penetrating more than 3 meters of soil or about 1 m of concrete. The use of such
aviation
ammunition is due to the fact that the main infrastructure of ISIS fighters * in eastern Syria is underground. Those of the terrorists who survived the earlier operation against them, for a long time created shelters, in some of which stocks of medicines, food,
weapons
and ammunition. At the same time, the main supplies, as previously reported by the Syrian intelligence, are carried out through the areas of the Syrian-Iraqi border uncontrolled by the CAA.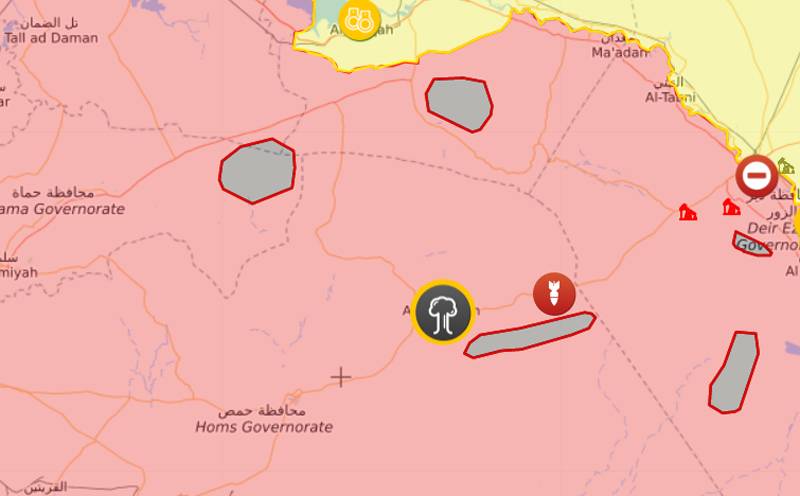 Areas of ISIS control are marked in gray *
Meanwhile, local information resources write that the Russian military has suspended the operation of the crossing (bridge) across the Euphrates to the east of Deir ez-Zor. The reasons are not reported at the moment.
Official data on the operation of the Russian Aerospace Forces against ISIS * terrorists in Syria has not been reported from the military department for the current minute. At the same time, it is known that the zone of ISIS control in another Syrian province - Hama - was significantly reduced precisely after a number of operations carried out by Russian military aviation.