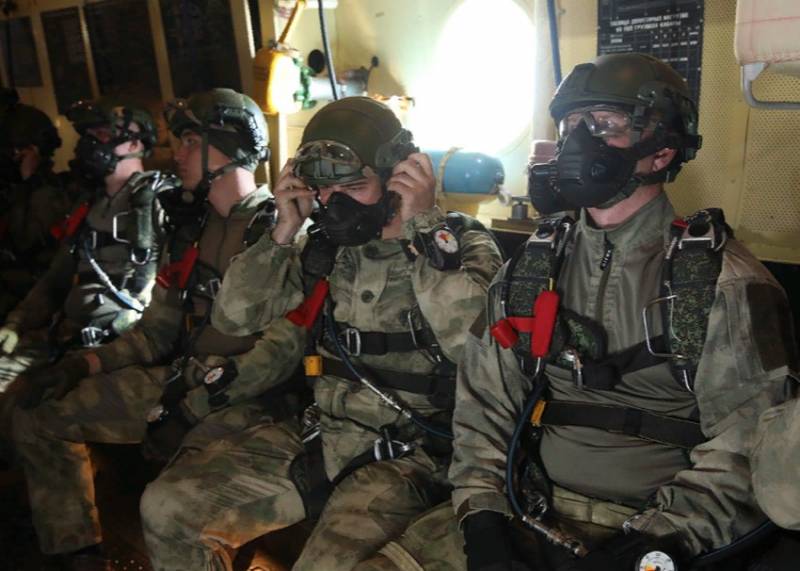 Russian paratroopers made parachute jumps from a height of 6 thousand meters. The landing was carried out using special systems for high-altitude jumping, adopted by the Airborne Forces.
According to the Ministry of Defense, servicemen of the special forces of the Pskov airborne assault unit and the Center for special parachute training of the Airborne Forces from Ryazan took part in the landing, a total of 20 people. During the landing, special equipment was used, developed within the framework of the Junker-O R&D project, including the Stayer special-purpose parachute system and a set of OXI Vysota oxygen equipment. All equipment is domestically produced and adopted by the Airborne Forces.
The new wing-type "Stayer" special-purpose parachute system allows jumping at altitudes from 700 to 10 meters with a maximum flight weight of up to 000 kg. The development is intended for special purpose units and can be used in the Far North. This parachute system has already been used in the landing of Russian paratroopers from an altitude of 180 km in the area of ​​Franz Josef Land.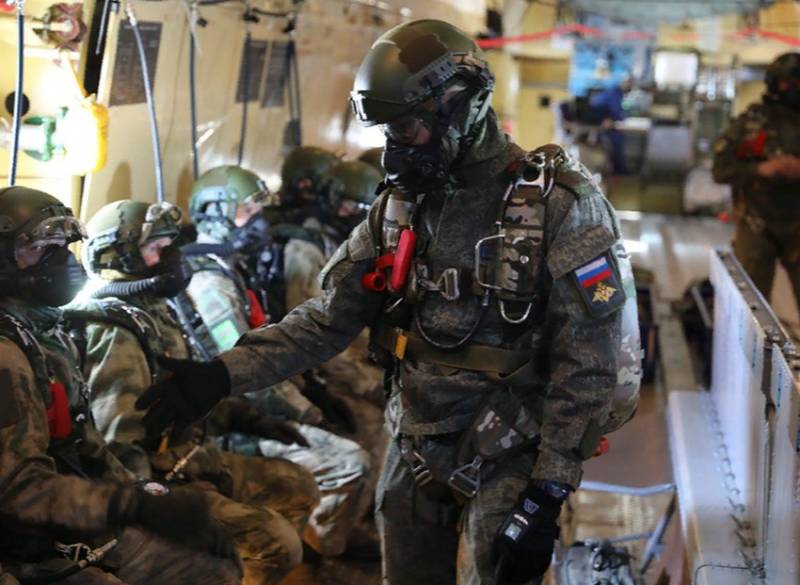 This time, the landing was carried out from the Il-76 military transport aircraft flying at a speed of 360 km / h at an altitude of 6 thousand meters. The free fall time of the parachutists was a little over one and a half minutes, the descent on the open canopy was about five. All paratroopers landed safely, no accidents happened.
The new system was put into service in 2020, at the same time the first batch of new generation parachutes entered the special forces of the Airborne Forces.