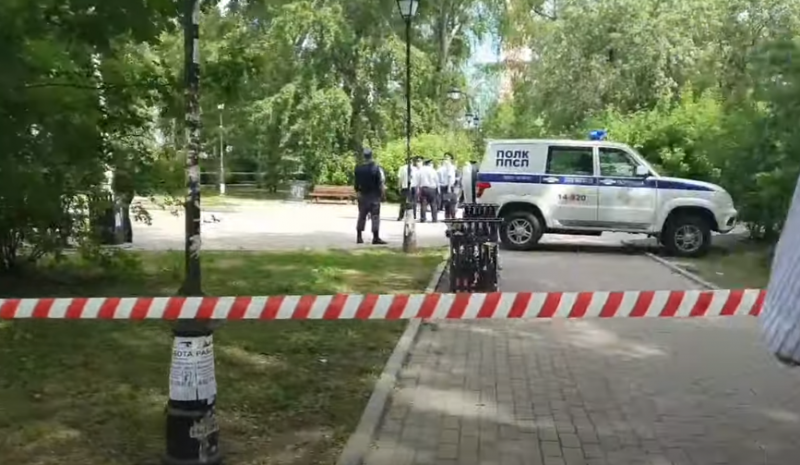 Three people died as a result of an attack by a man with a knife in Yekaterinburg, the attacker was detained. The incident took place in the afternoon on May 17.
According to reports, the attack took place in a park near the railway station. The reasons for the attack are currently unknown, it is reported that the man was intoxicated. The death toll also varies. According to one version, they were drinking companions of the attacker, according to the other - random passers-by who walked towards him.
The attacker was detained by police officers together with a military patrol from the EW Brigade of the Central Military District. At the same time, at the time of his arrest, he tried to attack law enforcement officers, to suppress this, fire was opened on him from a service
weapons
... As a result, the attacker received a gunshot wound. Initially, it was reported that the man was killed during the arrest, but the Main Directorate of the Ministry of Internal Affairs for the Sverdlovsk Region denied this information.
Currently, police officers are working at the scene, the square where everything happened is cordoned off. The attacker himself was taken to a medical facility to provide medical assistance after being wounded. The Yekaterinburg Online portal is broadcasting live from the scene.
The Investigative Committee has not yet commented on the incident, only confirmed that the conflict occurred on the basis of drinking alcoholic beverages.